hospice care in Fort Worth since 1996
Improving your quality of life guides every step of our hospice and palliative care. Our support begins with listening. When we understand your needs, you receive a more personal level of care.
At Compassus, we bring a wealth of knowledge to the intricacies of both short-term, long-term and end-of-life care. Our compassionate care includes physical, spiritual and emotional support for patients and their families.
Medicare-certified support
Effective support relies on the experience and skill of our nurses, therapists, aides and others. We carefully select and train caregivers to adhere to the highest standards in at-home care.
Support is provided through geographically assigned teams for faster response times. Our service area includes Dallas, Arlington, Decatur, Weatherford, Cleburne and many surrounding communities.
Your Hospice Benefits in the DFW area include:
Support and care from licensed hospice professionals
Needed supplies, medical equipment and personal care items
Pain managed to your goals
Care coordinated with patients, doctors and family members
Dietary and therapy services, including physical therapy
In addition, we offer caregivers the tools they need to cope with illnesses and make the decisions necessary to care for their loved ones, including:
Hospice is a Medicare benefit you have earned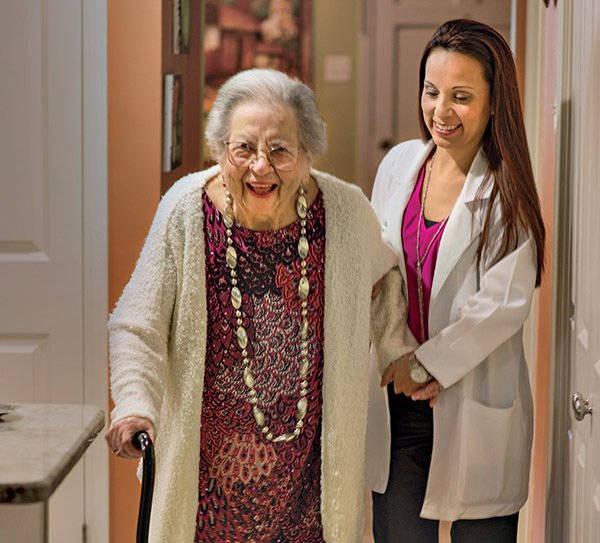 Hospice is a Medicare benefit you have earned
Did you know that hospice is fully covered by Medicare? That's right, you can rest assured that nursing services, medications, supplies and equipment are covered when there is a diagnosis requiring hospice care.