A continuum of care solution for home health patients
Virtual care at Compassus enhances patient centered teaching, training and intervention empowering individuals to make proactive decisions about their health care needs resulting in improved patient satisfaction through early disease symptom intervention ultimately decreasing unnecessary hospitalizations.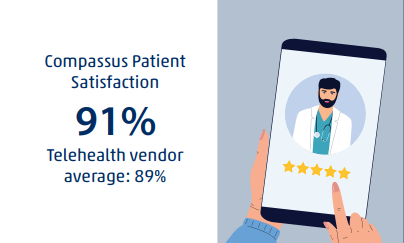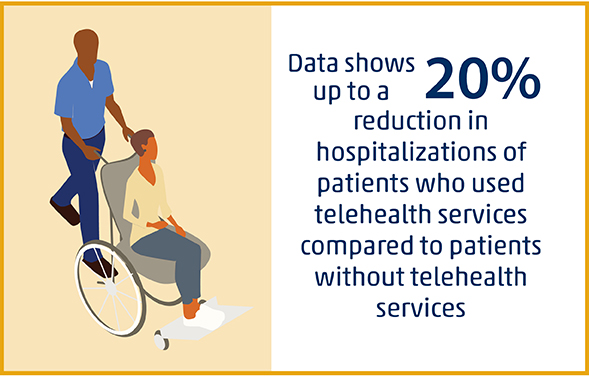 What are the benefits of telehealth
Telehealth offers a glimpse into social determinants of health that clinicians need to
address to support the patient's overall physical, emotional, spiritual and environmental well-being.
Compassus' telehealth technology provider is SOC2 certified, which is a voluntary compliance
standard specifying how companies should manage customer data. The certification report is
based on Trust Services Criteria of security, availability, processing integrity, confidentiality and privacy.
Telehealth can provide frequent touchpoints with patients to help identify needs for medical intervention and adherence to the care plan. This approach can benefit patients with chronic conditions like heart disease, diabetes and chronic obstructive pulmonary disease (COPD).