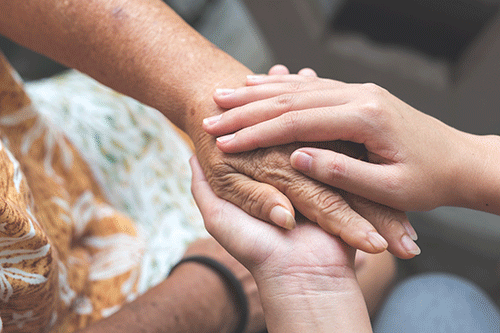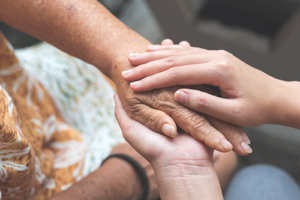 Palliative care services from Compassus provide comfort and support for those suffering from serious illnesses. We understand the physical, emotional, and spiritual needs of our patients during such difficult times. Our team of specialized palliative care professionals is highly trained in providing compassionate care focused on pain relief, symptom management, and quality of life. We strive to provide the best palliative care possible and help our patients live each day with dignity and hope.
We provide personalized support so that our patients can enjoy their remaining days to the fullest, surrounded by family and friends. Our palliative care services ensure that all of our patients receive optimal comfort and support throughout their journey. Together, we will make sure that your loved one feels supported and comfortable during this difficult time. Call 833.380.9583 for more information today.
Palliative care is a branch of medicine that focuses on providing relief from the symptoms, pain, and stress associated with serious illnesses. It is an approach to medical care that seeks to improve the quality of life for patients and their families by focusing on symptom management, emotional support, educational resources, and practical help. 
Palliative care may be provided by a team of healthcare professionals, including physicians, nurses, social workers, and other support staff. This type of care is designed to offer comfort and support throughout the entire course of a patient's illness, from diagnosis through end-of-life care. Palliative care may be provided in a variety of settings, such as hospitals, long-term care facilities, palliative care units, outpatient clinics, and even at home. 
The goal of palliative care is to provide patients with a better quality of life by helping them to manage the physical, emotional, and spiritual symptoms associated with their illness. It can also provide support for families who may not be able to cope with their loved one's illness. Palliative care provides an additional layer of support to those living with a serious illness. The benefits of palliative care improve their quality of life and manage symptoms more effectively.
Benefits of Palliative Care
Managing pain can be like fighting a forest fire. A fire that flairs out of control is harder to manage than staying ahead of the flames. Palliative care doctors have specialized training to anticipate pain, side effects, and other problems.
Everyone deals with pain differently. Some want maximum comfort, while others want to balance comfort and awareness. Early care may help you stay ahead of:
Complex pain

Constipation or digestive problems

Fatigue or sleeping problems

Nausea or loss of appetite

Problems with medications 

Shortness of breath or breathing problems
Palliative Care May Reduce Hospital Visits
A study in the August 2010 issue of New England Journal of Medicine found lower rates of depression, fewer unwanted trips to the emergency room, and better quality of life among patients using palliative care after being diagnosed with late-stage lung cancer.
Advance care directives spell out medical treatments you would want or not want if you couldn't speak for yourself.
Support for Family Members
Palliative care plans offer family members information, counseling, and practical support. It teaches family caregivers how to provide the best care possible for someone with a serious illness and how to take care of themselves along the way.
Family members often feel alone when caring for a sick family member. The palliative team helps them coordinate complex care with doctors and find the resources they need.
Your palliative care team will be with you every step of the way, ensuring your needs are met and your comfort and quality of life are kept in mind. Your team will include doctors, social workers, and a chaplain.
Palliative Care Doctors
You and a doctor work together on a personalized plan of care. Because your needs may change over time, work closely with your doctor and nurses to get the care you need.
Social Workers
Medical social workers are an advocate for you and your family. They can also help you navigate the sometimes confusing healthcare system.
Spiritual Care
Hospice chaplains are an option for emotional and spiritual support for you and your family. They're here to listen and help.
In addition to your core palliative care team, you may also receive support from volunteers in your community. Everyone will work together with you and your family to ensure you are all as comfortable as possible during a difficult time.
Consider Compassus for Palliative Care
Difficult times call for compassionate support. Call a Compassus location near you for information about consultations and your care options. We can also help you with referrals, Medicare, and insurance issues as well. Call 833.380.9583 or fill out our online contact form.