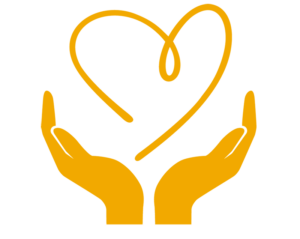 Volunteering with Compassus is a rewarding way to enhance the lives of hospice patients and their families. You'll find companionship with fellow volunteers and joy in serving others. Hospice volunteers are part of a very special team of people who serve patients receiving end-of-life care and their families, working together to preserve dignity and quality of life.
How to Become a Hospice Volunteer
A volunteer coordinator works directly with you to identify opportunities to match your goals and abilities. Some hospice volunteers choose direct patient support, while others work behind the scenes at the office or with the hospice team. For more information about volunteering in hospice care at Compassus, call 833.380.9583 or explore our locations and volunteer opportunities.
All volunteers receive free training at a local office. In the volunteer orientation, you will learn about the following:
The goals and philosophy of hospice care
The physical, emotional, and spiritual aspects of death and dying
Listening and communication skills
Patient and family rights
Professional boundaries
Family relationships
Grief and loss
Spiritual and cultural diversity
Patient confidentiality
After completing training, volunteers determine the time they commit to service. Whether you give two hours a month or six hours a week, all efforts are appreciated and needed. Compassus will work around your schedule.
The Qualities of an Effective Hospice Volunteer
An effective hospice volunteer should have a compassionate and kind attitude toward their patients. They should strive to provide comfort and support for both the patient and their family members. They should be reliable, punctual, and prepared for the tasks assigned to them. Good communication skills are essential in this role, and hospice volunteers should have a good understanding of hospice services, as well as the hospice philosophy of care, taught during training. Finally, hospice volunteers should be non-judgmental and respectful towards patients and their families.
Additional qualities of an effective hospice volunteer include: 
Good listener

Dependable

Patient

Flexible

Empathetic and open

Willing to serve, whether directly with families or behind the scenes
By having these qualities, hospice volunteers can provide quality care to those in need of hospice services, as well as support for their families. Their presence can be a great source of comfort and help to both the patient and family members during this difficult time.
Learn More About Volunteering with Compassus
Hospice volunteers make a world of difference in their communities, providing support to patients and their families. Call Compassus today at 833.380.9583, explore our volunteer opportunities, or fill out our online contact form to learn more about becoming a hospice volunteer.