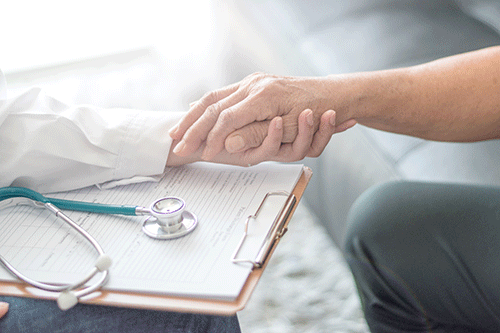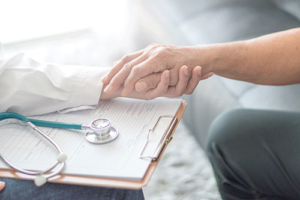 As part of our Care for Who I Am service commitment, Compassus is dedicated to providing medically necessary care to patients in need of hospice, home health, home infusion, or palliative care. To meet these needs, we provide financial assistance for eligible uninsured and low-income patients. For more information about financial assistance for hospice and the application process, contact Compassus at 833.380.9583.
Who Is Eligible for Financial Assistance for Hospice?
Patient eligibility is based on financial need, and assistance is available in full or on a sliding scale, depending on income. Before applying for the Compassus Financial Assistance Program, a patient must have first applied for and been denied—or be unqualified to receive—state or federally-funded insurance.
How Much Financial Assistance for Hospice Is Available?
Financial assistance is based on income. Patients with income less than or equal to 250 percent of federal poverty guidelines (FPG) are eligible for 100 percent financial assistance on the portion of charges for which the patient is responsible.
Patients with income above 250 percent of the FPG but not exceeding 400 percent will receive a discount on that portion of the charges for services for which the patient is responsible at the following levels:
Income between 251% and 300% FPG – 95% assistance

Income between 301% and 351% FPG – 90% assistance

Income between 351% and 400% FPG – 85% assistance
Applying for Hospice Financial Assistance
Collect the required financial documentation, which can be any one of the following:
State income tax return for the most current year

Federal income tax return for the most current year

Most recent employer pay stub

All bank statements for the last three months
If you have already provided one of these forms of financial documentation to another medical provider, they can provide it to Compassus. Compassus considers financial documentation independently from other providers, and patients must still complete the Compassus financial assistance application.
A Compassus social worker can help you collect the required documentation and complete your application.
Complete Your Application
To protect patient privacy, we encourage you to mail, fax, or deliver your application and documents in person rather than by e-mail.
Mail or deliver your application to our corporate office:
10 Cadillac Drive, Suite 400
Brentwood, TN 37027
Fax your application to:
615-373-4457
When Should I Apply for Hospice Financial Assistance?
Compassus must receive the application by the 240th day after the date of the patient's first bill for full eligibility consideration under the financial assistance policy. Applications received after the 240th day will still be considered, but the amount of financial assistance available will be limited to the patient's unpaid balance.
Compassus will review your application and financial documentation and award assistance based on our eligibility parameters. Patients will receive a letter either confirming or denying financial assistance with an explanation of the decision.
We are confident the Compassus financial assistance policy is structured so that all patients in need of assistance can receive support. If you have any questions about the financial assistance policy, please contact your Compassus program or the compliance department at compliance@compassus.com