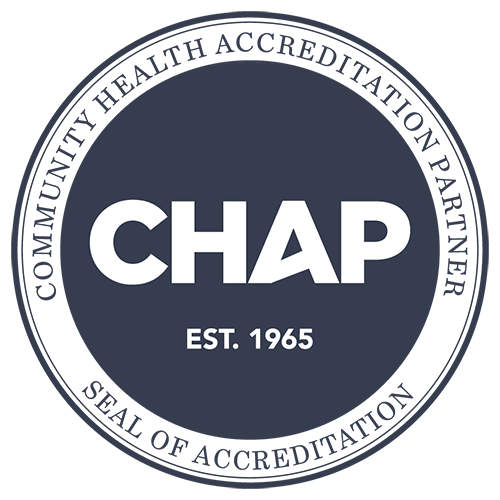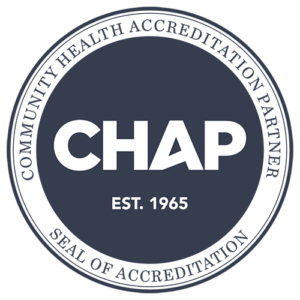 Community Health Accreditation Partner (CHAP) is an independent, non-profit accrediting organization for home and community-based healthcare organizations. CHAP accreditation demonstrates that home health, palliative care, or hospice programs meet the industry's highest standards for care.
CHAP has deeming authority granted by the Centers for Medicare and Medicaid Services (CMS) to determine whether providers meet CMS quality standards and the Medicare Conditions of Participation. Deeming authority means that CMS recognizes accreditation by CHAP as meeting or exceeding Medicare standards.
Compassus Has Earned 99% CHAP Accreditation for Our Hospice Locations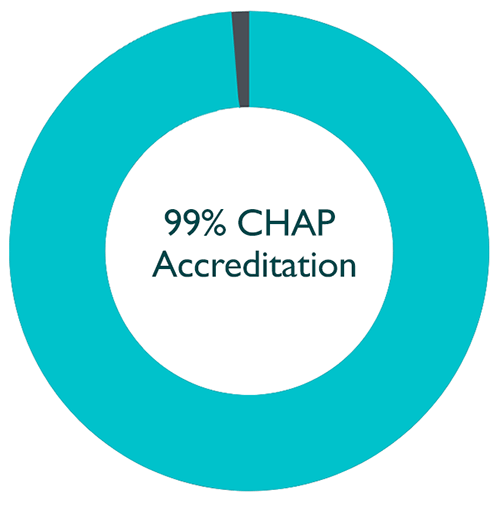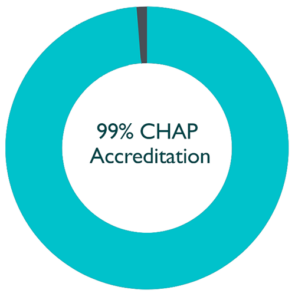 "CHAP accreditation is a testament to our commitment to quality and operational excellence," said Jen Hale, vice president of clinical quality and standards for Compassus. "Evaluation by a third-party accrediting agency ensures we fully comply with the Centers for Medicare & Medicaid Conditions of Participation for Medicare Certification."
The rigorous evaluation by CHAP begins with preparation at the local program, followed by unscheduled, in-person visits. The visits are designed to evaluate the program's clinical care quality, patient and family experiences, and processes for ensuring long-term viability. Qualifications must be met to attain and keep CHAP certification.