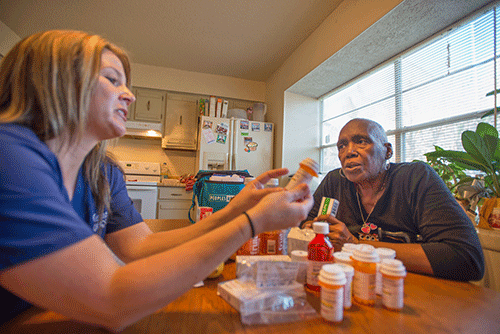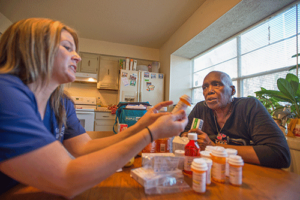 Home health care is a growing field that offers many benefits to those looking for quality, affordable care. You or a family member may be contemplating home health care and its advantages or have questions about what to expect—and that's completely understandable. Choosing care can be complex, but you can make an informed decision with the proper information and support.
With help from Compassus, you can get answers to some commonly asked questions about home health care. Whether you're wondering about costs or insurance coverage or want more information on what to expect from a home health care provider, we've got you covered. Our team is dedicated to providing the highest quality care and support, and we're always here to answer your questions and address any concerns. Don't hesitate to reach out to us at 833.380.9583 to learn more about our home health care services and to receive answers to some of the most common home health care FAQs.
Home Health Care Questions
Most people want to stay in their homes for as long as possible. Home health care enables people to recover and maintain independence after an illness, accident, or injury. But what if you're caring for a loved one who needs extra help? Our home health care FAQs address payment options, eligibility, and how skilled home health care differs from personal care.
Reach Out to Compassus with Your In-Home Health Care Questions
Whether you are considering home health care for a loved one or yourself, our experienced team is ready to help. We are available to answer any of your remaining home health care questions and explain covered services. Compassus offers in-home care services, including skilled nursing, personal care, and more. We will work with you to develop a care plan that meets your unique needs and preferences. Your health is important to us, so contact us today at 833.380.9583 to learn more about our home health care services available to you or a loved one.