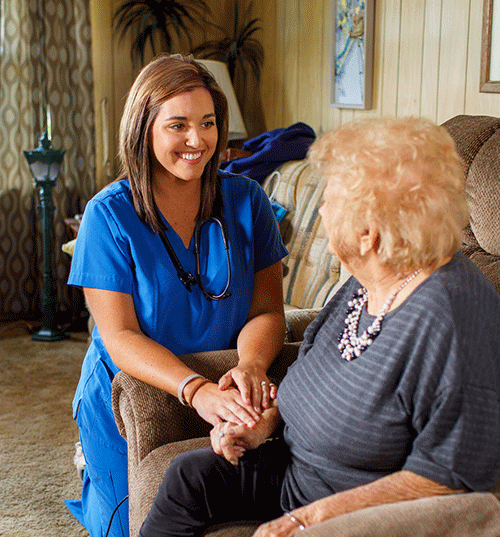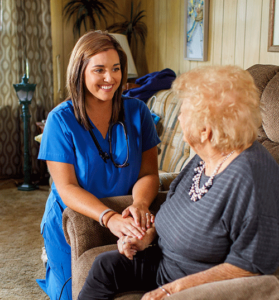 When facing advanced-stage cancer, some of the medical and personal decisions can be difficult and confusing. Having honest conversations with family and doctors about your goals and priorities can reduce stress and ensure you receive the kinds of care you want.
The American Society of Clinical Oncology suggests that hospice is appropriate when you, in consultations with your doctor, decide that cancer treatments have stopped working and remission is no longer possible. Of course, each person is unique and symptoms vary with the cancer diagnosis. Ultimately, it's the patient's decision to pursue hospice comfort care.
Compassus has more than 200 locations in 30 states, and our hospice services are provided where our patients feel most comfortable—at home. Call 833.380.9583 today to learn more about hospice care and cancer.
You Are in Control of Your End-of-Life Care
There is a common misconception that hospice is only for the final days of life. Hospice is not about dying—it is about helping people live as well as they can in the time they have left. It's about managing pain, easing the burden on caregivers, and surrounding families with support. Hospice enables you and your family to focus on the time you have together.
It's typically recommended in situations where:
Your doctor does not think you will live for more than six months

There are no other treatments with more benefits than risks

You want to focus on quality of life for the time you have left
Once you begin hospice, you can stop at any time if you change your mind or decide to seek curative treatment again.
Hospice Care for Cancer Can Help Preserve the Important Moments
People tell us about the relief they feel when refocusing on what's most important in their lives. When medical treatments no longer help, hospice helps patients and families transition from a fight against disease to finding peace in their time together. Patients can sometimes pursue activities they love or start honest conversations that bring comfort to themselves or their loved ones.
Palliative and hospice care can help increase life expectancy for cancer patients. A 2007 study among Medicare beneficiaries with some of the most common terminal diagnoses found patients who received hospice care lived an average of 29 days longer than those not in hospice.1
Hospice care also extends to the patient's family. Support includes short-term care relief for families, sometimes called respite care, spiritual support from a chaplain, professional emotional support, and up to six months of grief support.
Hospice is a fully covered Medicare/Medicaid benefit. Care includes caregivers, medications, supplies, and equipment related to the hospice diagnosis, with no out-of-pocket expenses. Consultative palliative care is also covered by Medicare and most private insurance.
No matter where you are on the cancer journey, hospice care is an option. You do not have to face your cancer diagnosis alone—Compassus provides hospice services that are tailored to meet the individual needs of each patient. We offer a wide range of resources to help patients and families understand hospice care for cancer, including:
Contact Compassus to Begin a Conversation About Hospice Care and Cancer
Your loved ones are in good hands when you choose Compassus for hospice care. Every member of our team is passionate about helping patients and families find comfort, peace, and dignity during this difficult time. Call us today at 833.380.9583 to begin your conversation about hospice and palliative care.