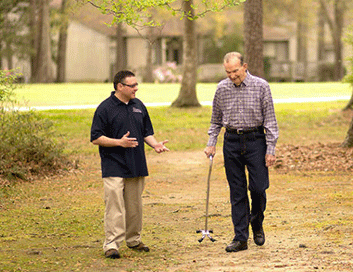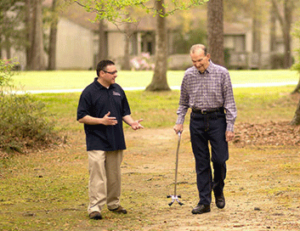 When someone is diagnosed with a serious or terminal illness, they have the option to receive palliative care. Palliative care is an invaluable resource for patients and their families while they manage a difficult time together, providing comfort and support and improving their quality of life.
If you are looking into palliative care for yourself or a loved one, consider Compassus. Contact us today at 833.380.9583 to learn how our care services can help.

Palliative care is an extra layer of relief from the symptoms, pain, and stress of a serious illness. It focuses on improving the quality of life for patients and their families. The palliative team communicates with your doctor and caregivers to match support with your medical, practical, and spiritual needs.
Starting palliative care services—at home or in a facility—does not signal you are giving up hope for recovery. Support can begin at any stage of an illness, with patients moving in and out of care as needed. 
This support includes:
Managing symptoms related to the palliative diagnosis

Reducing the side effects of medications or treatments

Emotional and spiritual support for patients and their families

Advance care planning

Ensuring care aligns with your values
Care begins with clear conversations about your most important needs at the moment and your goals for the future. The care team includes you, your family, and your doctor to ensure everyone is working on the same plan within your palliative care program.
Who Receives Palliative Care?
Palliative care is meant to comfort individuals with severe and often terminal illnesses. Palliative care patients include individuals with:
Cancer

Heart failure

Alzheimer's or dementia

COPD

Parkinson's disease

ALS
Palliative care helps to manage the symptoms related to these conditions and their standard courses of treatment.
What Things Does Palliative Care Help to Manage?
Palliative care aims to improve the quality of life and promote the comfort of those diagnosed with a serious illness. Two of the many ways this is done is by managing the symptoms related to the illness and reducing any side effects of medications or treatments for that illness.
Palliative care focuses on managing multiple symptoms, including:
Complex pain

Difficulty breathing

Fatigue

Constipation

Nausea or vomiting

Loss of appetite

Sleep disorders

Problems with balance and dizziness

Anxiety

Other symptoms that lead to distress
Spiritual and emotional support is also provided to the patient and their family in an effort to get them through a challenging, emotional time as comfortably as possible.
When Is It Time for Palliative Care?
It can be difficult to determine when palliative care should begin. Generally, palliative care should be started as soon as a serious illness is diagnosed. The earlier palliative care begins, the more likely it is that the patient and their family will receive the help they need to manage their symptoms and cope with the diagnosis. Palliative care should continue throughout the course of a patient's illness, from the time they are diagnosed to end-of-life care. It may overlap with other types of medical treatment, such as chemotherapy or radiation therapy for cancer patients. 
The palliative care team will work closely with the patient's health care team to ensure that the palliative care plan is coordinated with other forms of treatment. It can also be beneficial to start palliative care even if a cure is still possible, as this helps to reduce symptoms and improve quality of life while other treatments are ongoing. Palliative care should not be considered an alternative to other treatments but rather as an additional layer of support and comfort. It is important to remember that palliative care can be beneficial at any stage of a serious illness and should not be delayed until the end of life.
It is important to note that while palliative care may bring comfort and relief to patients and their families, it does not replace other forms of medical treatment. It is designed to complement existing treatments and provide additional support for patients and their families during difficult times.
Consider Compassus for Your Palliative Care Needs
If you are concerned about complex symptoms related to a serious illness, ask your doctor for a consultation. If you are looking into palliative care for a loved one, discuss the option with them and their doctor. Medicare and many insurance plans typically cover palliative care consultations. 
To learn more about your options and what palliative care facilities can provide for you and your loved ones, contact Compassus at 833.380.9583. You can also fill out our online form, and we will get back to you.