Hospice care brings profound change to the lives of patients and families. For family caregivers, it can be a time of worry and work. It's a labor most caregivers willingly choose as a gift to their loved ones. Thankfully, family caregivers—and even other healthcare professionals—don't have to labor alone. Hospice aides are hands-on support to help with the tasks of daily living. To learn more about the role of a hospice aide or hospice aide jobs, contact Compassus at 833.380.9583.
In a Hospice Aide's Own Words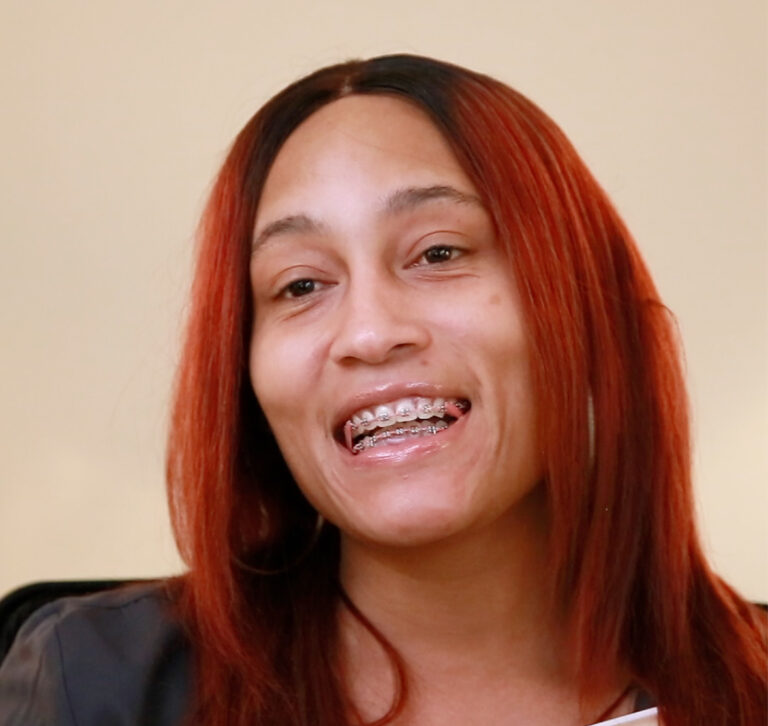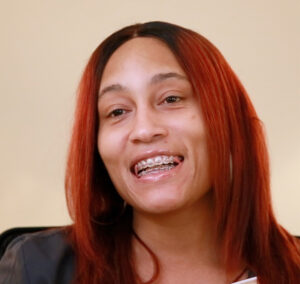 "When I first meet patients and families, they're often stressed and thinking death is just days away," said Lakisha Young, a certified nursing assistant in Cleveland, Ohio. "My greatest joy comes weeks or months later when I say, 'remember when you were afraid you wouldn't see another day?'"
There are times when patients are embarrassed or angry. "Not being able to do the things they used to do leads to lots of frustration for patients," Lakisha said. "I can help with those tasks and show the family how to make things easier."
What Are Hospice Aides and What Do They Do?
Hospice aides help with practical needs, including medications, medical equipment, light housekeeping, and feeding. They're also available for emotional support. Sometimes sitting with patients and listening to stories can be enough.
The job can be challenging and messy but also rewarding for those with a heart for service. The simple act of helping a patient get clean can restore a sense of dignity and offer much-needed relief for family caregivers.
Duties of a hospice aide include:
Communicating and tracking medical changes
Wound care
Bathing and dressing
Personal care, including hair, skin, oral care, and nails
Helping with toileting or incontinence care
Light meal preparation and light housekeeping
Tasks to ensure a clean and comfortable environment
Spending time with patients and educating family members
Hospice aides are the eyes, ears, and hands of the hospice care team. Because they have significant personal contact with patients, they document and report physical and emotional needs to the team. That team includes a doctor, nurses, a social worker, a chaplain, a bereavement coordinator, and volunteers.
Aides work under the direct supervision of the registered nurse case manager. The team follows a plan of care that is continually updated to meet the changing needs of patients and caregivers.
Hospice Aide Qualifications
Specific qualifications must be met in order to become a hospice aide. Hospice aides must have a high school diploma or GED. They must also complete a specialized training program that includes instruction in palliative, end-of-life care, and communication skills. Many hospice aides are required to earn certification from the National Association for Home Care and Hospice (NAHC) or the National Board for Certified Hospice and Palliative Nurses (NBCHPN). They must also pass a criminal background check, possess a valid driver's license, and have reliable transportation.
Qualifications include:
Certified Nursing Assistant (CNA) credentials and current good standing on the state nurse aide registry
Effective communication and interpersonal skills
Ability to work a flexible schedule, including some evenings and weekends as needed
Ability to apply sound or good judgment to carry out instructions
High integrity, including maintenance of confidential information
Valid driver's license and auto liability insurance
A heart for providing compassionate care
In addition to the formal qualifications, hospice aides should possess strong communication and interpersonal skills, as well as patience and compassion. Knowledge of illness prevention strategies is beneficial for this position. They must be able to recognize physical and mental health changes in their patients and be confident in referring them to more advanced medical care when necessary.
Hospice aides also need excellent organizational skills to keep track of patient information, medications, and treatments. Good problem-solving skills are important since hospice aides may encounter challenging situations that require quick thinking. They must be able to work collaboratively with other medical professionals and be comfortable in a fast-paced environment. Lastly, hospice aides should have a genuine commitment to providing quality care for terminally ill patients and their families.
Where Do Hospice Aides Work?
A majority of care provided by a hospice aide occurs in private homes. According to the National Hospice and Palliative Care Organization, 56 percent of hospice care is provided at home. About 42 percent of care was in nursing facilities and 2 percent in hospice inpatient facilities.
Hospice aides typically work in the home of patients receiving hospice care. They are responsible for providing long-term assistance with activities of daily living such as bathing, dressing, grooming, and other personal care services. Hospice aides may also provide light housekeeping duties related to patient care, including cleaning kitchen surfaces and doing laundry.
Additionally, hospice aides may provide emotional support to patients and their families. Hospice aides must be caring and compassionate and have the willingness to work with vulnerable individuals. In some cases, hospice aides may accompany patients during appointments or errands outside of the home. Hospice aides are typically hired by a home health care agency or hospice facility. They may also be employed directly by the patient's family in some cases.
Consider Compassus for a Career in Hospice Care
At Compassus, we are committed to providing quality hospice care and services that meet the unique needs of each patient. Our team of experienced professionals is dedicated to supporting patients and their families through every stage of the hospice journey.
As a hospice aide with Compassus, you will have the opportunity to make a positive difference in the lives of our patients and their families by providing compassionate care. Our aides have access to ongoing training, guidance from an interdisciplinary team, and support from colleagues as needed. We strive to ensure that every patient receives individualized care that is tailored to their needs. Call 833.380.9583 or contact us online for more information about starting your career as a hospice aide.