Hospice care in Detroit since 1994
Meaningful hospice care begins with understanding your needs and values. We're here to listen and help you make every moment of life as meaningful as possible.
Our Medicare-approved support extends to the family, with practical, emotional and spiritual care throughout the hospice journey. With assistance from our team, patients and families live safely and with dignity in the place they call home.
Your hospice benefits include:
Doctor-directed management of pain and other symptoms
Home medical equipment, including hospitals beds and chairs
Personal supplies and medications related to the hospice diagnosis
Physical, dietary and other therapy services
Respite care (relief) for family caregivers
Hospice aides to help with the tasks of daily living
We Honor Veterans; top-level status
Grief support, including pre-bereavement counseling
Seamless care to meet your needs
Detroit Warren office: 888-926-7427
Our services are provided by geographically assigned teams for faster response times. Multiple offices enables better care.
Home Health Care in Detroit: 888-926-7427
Reliable home health support from licensed caregivers in Metro Detroit and across Michigan. Get back on a path to better health and independence.
Palliative care is an extra layer of relief from the symptoms, pain and stress of a serious illness. It focuses on improving quality of life for patients and their families. Starting palliative care does not signal that someone is giving up hope for recovery. Support can begin at any stage of illness.
Ascension at Home together with Compassus – Warren: 586-913-0333
Hospice is a Medicare benefit you have earned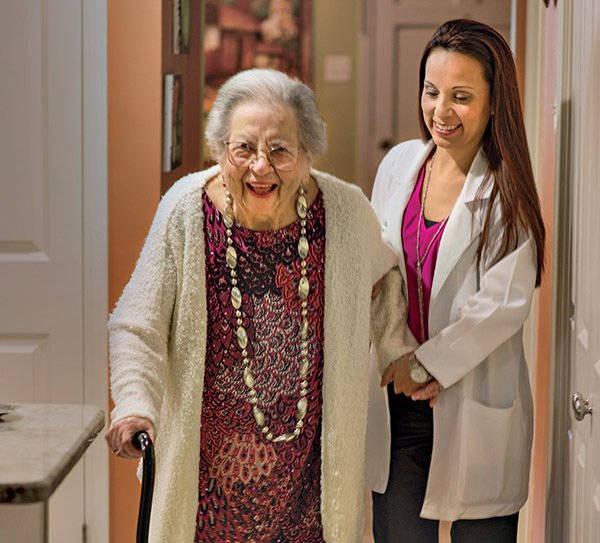 Did you know that hospice is fully covered by Medicare? That's right, you can rest assured that nursing services, medications, supplies and equipment are covered when there is a diagnosis requiring hospice care.