Helping people thrive at home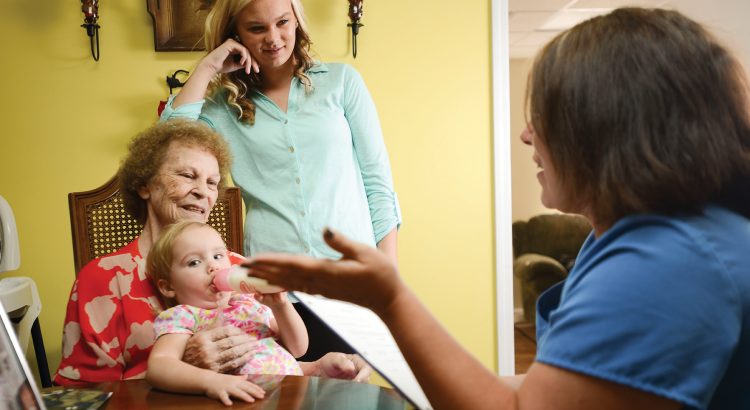 Helping people thrive at home with Home health care in Rhinelander
We understand that caring for an aging family member while balancing the needs of family and career can be stressful. Reliable in-home care can be an ideal solution for improving quality of life and maintaining independence.
Effective home health are relies on the experience, skill and compassion of nurses, therapists and other staff. We carefully select and train caregivers to adhere to the highest standards in health care.
Our mission is helping people live as independently as possible while recovering from illness, injury or surgery. Care includes a smooth transition back home and visits from nurses and therapists who help you regain your strength and reach the best quality of life possible.
What Is In-Home Health Care?
In-home health care from Compassus provides a unique solution for individuals needing high-quality, compassionate care that can be customized to fit the needs of each patient. From experienced medical professionals to skilled social workers, our team provides personalized support and comfort as you or your loved one navigate life's journey.
With in-home services ranging from skilled nursing visits, personal care assistance, and prescription access, our team provides access to personalized, quality care to support our patients and their families with respect and dignity, allowing them to stay in the comfort and security of their own homes while living out their best possible life. We can do that with our skilled home health care services.
Specialized Support
Nursing Services
Medical assessments
Symptom awareness and action planning
Patient and family education
Pain management
Specialized care for many acute and chronic health conditions
Bathing and grooming
Ambulating and transferring
Oral hygiene
Feeding
Skin care
Therapy Services
Balance and reducing fall risks
Gait training
Strengthening exercises
Equipment needs evaluation
Speech Therapy
Medical Social Services
Short- and-long-term care planning
Counseling, crisis management and guidance with financial assistance
When prescribed by your doctor, home health visits are generally covered by Medicare, veterans benefits, long term care policies and some private insurance policies. We can help you navigate insurance questions.
We want to hear from you!
Thank you for trusting Compassus to care for you or your loved one. Your feedback helps us improve our services and better serve our patients and families. Click the link here or below to leave us a review.