Comfort care in Racine, Kenosha and across Wisconsin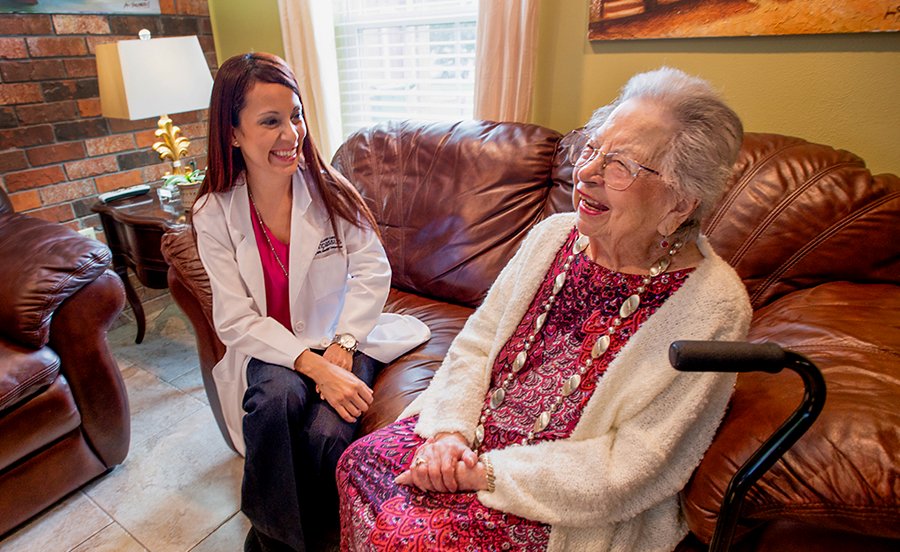 Comfort care in Racine, Kenosha and across Wisconsin
Hospice care is a meaningful source of comfort for patients and families facing a life-limiting illness. We're here to help patients find relief from pain and other symptoms so they can focus on the life experiences most important to them.
Personal care begins with understanding your needs and values. Hospice care is not about giving up, it's about helping you live to the fullest, all the way to the very end.
Hospice cares for family and friends too. We offer Medicare-approved services from Kenosha to Burlington and Milwaukee. Call us to learn how hospice ensures your medical, social and spiritual needs are met.
Home medical equipment, including beds, oxygen and more
Medications and personal supplies related to the hospice diagnosis
Care coordinated with your doctor
Around-the-clock access to care
Physical therapy, dietary counseling and other therapy services
We offer caregivers the information they need to navigate the sometimes difficult journey caring for someone in hospice care.
Respite care (relief) for family caregivers
Hospice aides to help with the tasks of daily living
Geographically assigned teams for faster response