Ascension at Home together with Compassus
Doctor-directed Home Health Care in Racine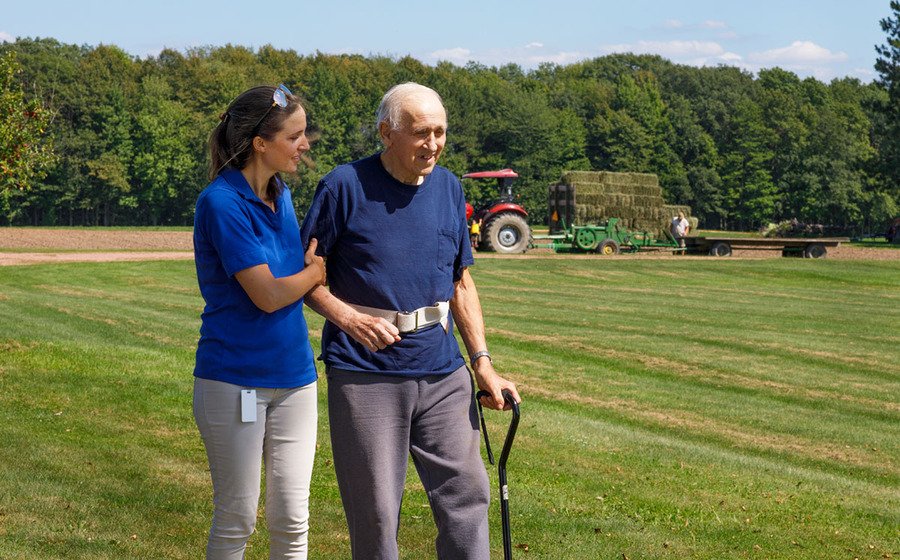 With professional support, home can be the best place to recover from surgery, illness or to manage a chronic condition. We provide smooth transitions back home and visits from nurses and therapists to ensure shorter recoveries and fewer hospital readmissions.
Effective home health care relies on the experience, skill and compassion of our nurses, therapists, aides and others. We carefully select and train caregivers to adhere to the highest standards in home health.
Home Health Care at Home Includes:
Post-operative care
Home health aides for personal care
Catheter placement and care
Colostomy and ileostomy management
Cardiac and respiratory management
Monitoring vital signs
Pain management
Monitoring of medical equipment and needs evaluation
Nutritional consult
Laboratory services
Therapy Services
Telehealth support options
Balance and gait training to improve mobility
Fall prevention
Speech therapy
Dietary counseling
Medical Social Services
Short and- long-term care planning
Assessment of home situation, financial resources and community resources
Patient and family education
Medicare and Insurance benefits for home health care
Medicare, VA benefits and most private insurance companies pay for physician-ordered home health services. Our staff will work with your provider to help you understand coverage and benefits.