Ascension at Home Together with Compassus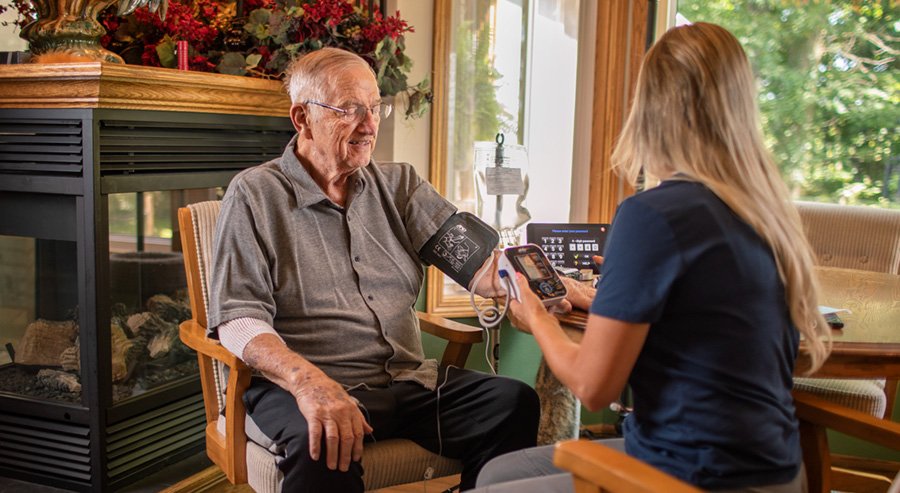 Home infusion therapy is a safe and effective alternative to care in a hospital or clinic. Therapy at home often costs less and patients tell us they recovery faster and experience less stress.
We work with you and your family to schedule visits from registered nurses trained to provide compassionate and professional care at home. Our pharmacy also provides all necessary equipment and supplies.
Benefits include:
Reducing hospital stays and avoiding the risk of infection
Care in the privacy of your home
An ideal option to manage chronic diseases
Home Infusion Therapy Services
Pre-discharge assessment
Investigation of alternative financial arrangements for therapy
Evaluation of therapy and equipment needs
Neuropathies/CIDP
Infectious disease treatment
Transplant care
Blood disorder treatment
Total parenteral nutrition (TPN)
Antibiotic / antifungal / antiviral therapy
Pain management (subcutaneous, intravenous)
Hydration management/electrolyte replacement
Anti-emetic therapy
Corticosteroid therapy
Magnesium infusions
Nutritional support
Injectable osteoporosis drugs