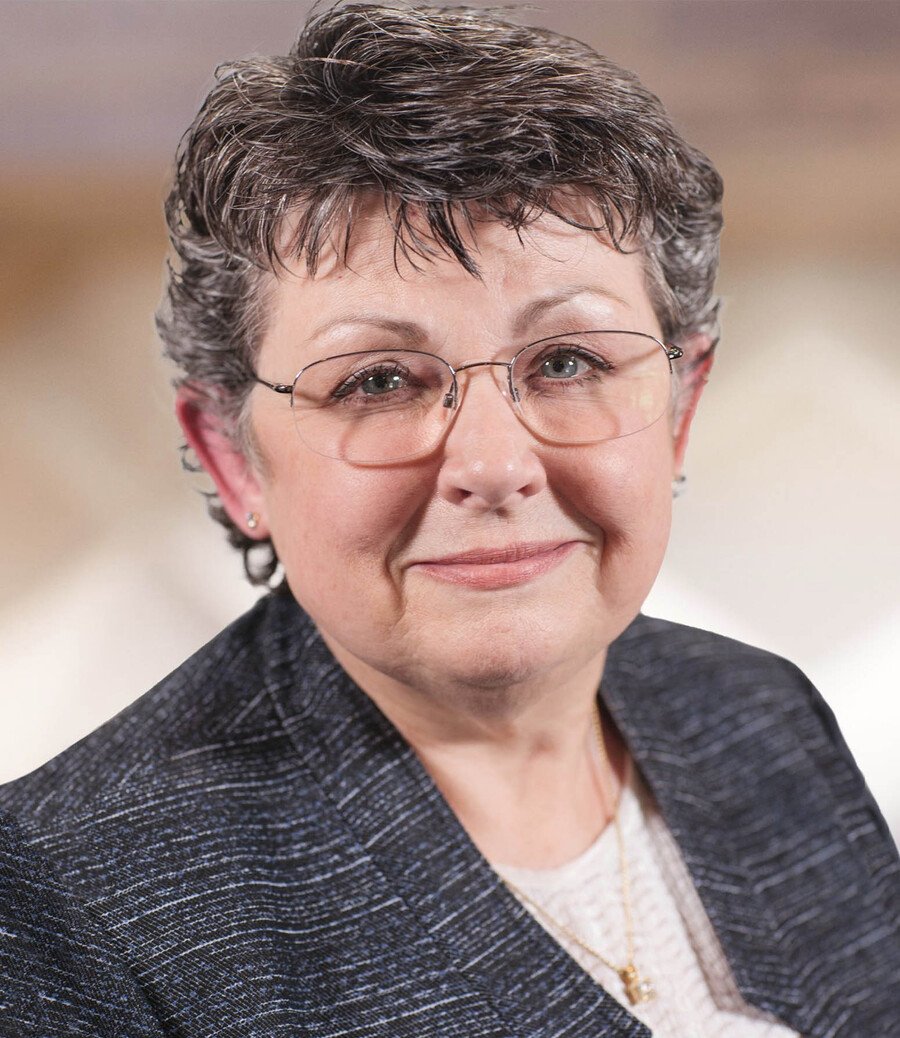 BRENTWOOD, Tenn. – Synthia Cathcart, vice president of clinical services for hospice and palliative care company Compassus, received the organization's highest individual honor for her passion and integrity. Cathcart was awarded the company's prestigious Carlos Burruel Compassus Core Values Award during its annual awards ceremony this month.
Cathcart represents the Compassus core values of compassion, integrity and excellence every day through her leadership and commitment to the company's mission to treat those at the end of life with dignity and high-quality care.
"When I think about a person who has made the largest singular impact on our organization, Synthia immediately comes to mind," said Compassus CEO Jim Deal. "Throughout her more than 30-year tenure with our organization, Synthia has defined the way Compassus delivers care. Not only has she been instrumental in developing the policies and procedures guiding our care model, she embodies the characteristics and passion for our mission that we value in our colleagues."
Cathcart began her career as a hospice nurse providing care at the patient bedside and quickly grew into leadership as Compassus evolved. She assumed the role of vice president of quality in 2006 and has served as vice president of clinical services since 2013.
In addition to her daily responsibilities, Cathcart is committed to developing the leadership potential of her Compassus colleagues. She regularly facilitates leadership training programming and has helped standardize the company's care delivery models to ensure the organization provides the same level of high-quality care to patients and families across its 130 locations in 29 states.
The Carlos Burruel Compassus Core Values Award is presented annually to a Compassus colleague "in recognition of a personal and professional character and heart imbued with compassion, integrity and excellence, evidenced in every interaction with patients, families and colleagues, and worthy of universal admiration and respect."
"Recognizing colleagues with the Carlos Burruel Award is one of the highlights of my job. I am honored to present this year's award to Synthia, who always goes out of her way to help others succeed. She truly lives up to the values for which this award stands," said Deal.
Cathcart's colleagues admire her dedication to end-of-life care as well as her supportive personality.
"Synthia is respected in our company for her brilliant mind and innovative ideas, as well as her concern for her colleagues. She believes passionately in our people and is always positive, no matter the challenge. She is approachable and fun-loving, and Compassus is a stronger organization because of her leadership and involvement," said Corina Tracy, president and CEO of the company's hospice business unit.
Compassus' mission is to provide high-quality end-of-life, advanced illness and home health care to patients and their families with compassion, integrity and excellence. The company's goal is to provide the greatest possible comfort and care in life's most intimate and challenging moments.
For more information about Compassus, please visit our About Us page or call (877) 377-1607.