Helping People Thrive with Home health care in Wausau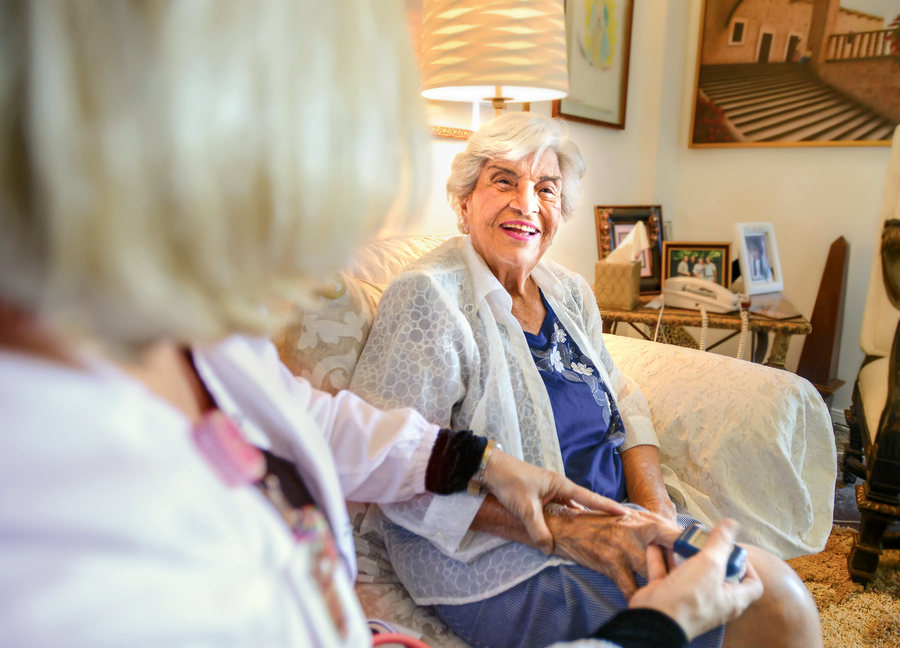 Your comfort, safety and quality of life guide every step of our care. That's why our support begins with listening.
Call us to learn more about our Medicare-certified services. We're here to help you make well-informed decisions.
Effective home health care relies on the experience, skill and compassion of our nurses, therapists, aides and others. We carefully select and train caregivers to adhere to the highest standards in home health care.
What Is In-Home Health Care?
In-home health care from Compassus provides a unique solution for individuals needing high-quality, compassionate care that can be customized to fit the needs of each patient. From experienced medical professionals to skilled social workers, our team provides personalized support and comfort as you or your loved one navigate life's journey.
With in-home services ranging from skilled nursing visits, personal care assistance, and prescription access, our team provides access to personalized, quality care to support our patients and their families with respect and dignity, allowing them to stay in the comfort and security of their own homes while living out their best possible life. We can do that with our skilled home health care services.
Personalized support
Skilled Nursing
Wound care
Post-Operative Care
Part-time or intermittent home health aides for personal care
Catheter Placement and Care
Colostomy and Ileostomy Management
Cardiac and Respiratory Management
Monitoring vital signs
Pain management
Monitoring of medical equipment
Catheter care and education
Laboratory Services
Injectable osteoporosis drugs for women
Therapy Services
Balance and reducing fall risks
Gait training
Strengthening exercises
Equipment needs evaluation
Speech Therapy
Medical Social Services
Short- and-long-term care planning
Counseling, crisis management and guidance with financial assistance
Beyond traditional home health care, we offer a full spectrum of services including palliative care, speech therapy and hospice. Our team can also assist you with setting up and maintaining your in-home medical equipment.