Palliative care in San Antonio since 2006
Improving quality of life for patients and their families guides every step of our care. Our palliative care support begins with listening. When we understand your needs and values, you receive a more personal level of care.
We work with caregivers, physicians and other medical professionals, bringing you the physical, spiritual or practical services you need to live the best life possible. Call us to learn about your options.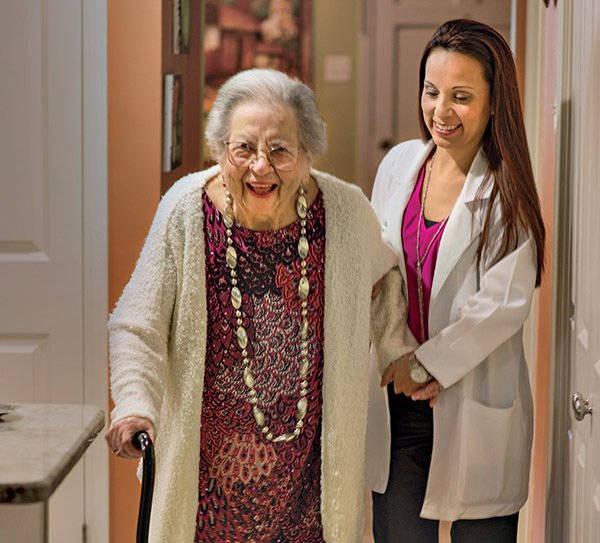 Palliative care is an extra layer of relief from the pain, symptoms and stress of a serious illness. It focuses on improving quality of life for patients and their families. Care includes help navigating the medical system to ensure care aligns with your goals, values and priorities.
Starting palliative care does not signal that someone is giving up hope for recovery. Support can begin at any stage of illness, with people moving in and out of care as needed.
The Compassus Difference
Understanding who needs palliative care and when is vital in getting the necessary support. At Compassus-San Antonio, we offer palliative care services to patients facing serious illnesses who want to focus on their quality of life at every stage of their condition. Our palliative care team is dedicated to providing customized, comprehensive support that aligns with your specific needs and goals. Whether you need pain management or help to navigate challenging emotions, we are here for you every step of the way.
Care includes:
Managing pain and other symptoms to your desired level
Medical social services and spiritual care
Medical support for shortness of breath
Reducing the side effects of medications
Help with fatigue and sleep problems
Managing nausea or loss of appetite
Reducing anxiety and depression
We want to hear from you!
Thank you for trusting Compassus to care for you or your loved one. Your feedback helps us improve our services and better serve our patients and families. Click the link here or below to leave us a review.