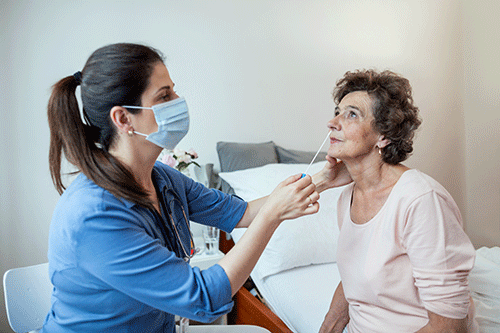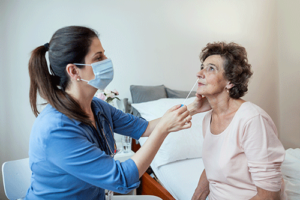 During times of uncertainty, it's more important than ever to understand the facts about COVID-19 and how they relate to hospice care. As the COVID-19 pandemic continues to evolve, our goal is to give our patients and their loved ones the most up-to-date information possible. Our hospice and COVID-19 FAQs can help you navigate the changing hospice landscape and understand more about your options during this pandemic.
If you have specific questions about hospice care and COVID-19, reach out to your local Compassus location or connect with our team at 833.380.9583.
Hospice and COVID-19 FAQs
Contact Compassus for Safe Hospice Care During the COVID-19 Pandemic
Compassus is here to help you and your loved ones receive the hospice care they need during this pandemic and beyond. If you have questions about hospice and the coronavirus, are looking for a care team, or want to learn more about hospice care options, contact our hospice team today at 833.380.9583 or find a location near you.