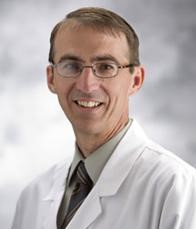 PAYSON, Arizona – Compassus, a nationwide provider of integrated home-based care services, including hospice care, announced the appointment of David Cluff, D.O., as Medical Director for Payson and Rim Country. Dr. Cluff brings a wealth of experience and expertise to his role, further enhancing Compassus' commitment to delivering high-quality, person centered care.
Dr. Cluff joins Compassus with over 25 years of experience as a health care leader in the Payson community. Previously, he worked for Banner Health until his retirement in 2020. Additionally, he served as an Assistant Medical Director for Compassus from 2010-2017. His commitment to providing patients with comfort, dignity and quality of life demonstrates his ability to create positive change for hospice patients in Payson.
"We are delighted to welcome Dr. Cluff back to Compassus," said Kammy Heuett, Compassus area executive of clinical operations. "His commitment to patient-centered care aligns perfectly with our organization's mission. We look forward to continuing to raise the bar for end-of-life care in Payson and the surrounding area."
As Medical Director, Dr. Cluff will play a pivotal role in overseeing the delivery of hospice medical care across Rim Country. His leadership and strategic mindset will drive Compassus' mission to advance well-being and honor quality of life as the most valued partner for person centered care delivered where people live. He will collaborate with the program's interdisciplinary teams, consisting of physicians, nurses, social workers and other dedicated professionals, to ensure the highest standards of care are consistently met.
"I am proud to rejoin the Compassus team and work alongside such compassionate and talented individuals," said Dr. David Cluff. "Together, we will strive to make a meaningful difference in the lives of our patients and their families. I hope to be able to help more people through this critical time in their lives so that patients can experience a death with dignity. "
Dr. David Cluff attended medical school at the College of Osteopathic Medicine of the Pacific and completed his residency in family medicine at Texas Tech University Health Sciences Center.
Compassus Payson serves patients in the Coconino and Gila counties. To learn more about this location, contact Sheri Kovar, hospice care consultant, at sheri.kovar@compassus.com or 928-472-6340.