Ascension at Home together with Compassus – Home Health Care in Jacksonville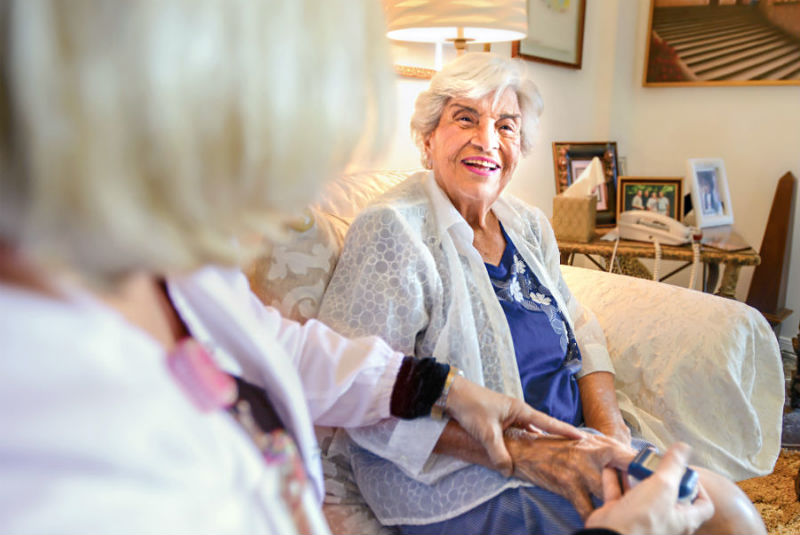 Ascension at Home together with Compassus – Home health care in Jacksonville
Caring for older adults at home is often a balance of family, work and personal responsibilities. We're here to help with skilled home health care that supports families and enables older adults to maintain their independence and quality of life.
Our at-home care begins with listening. It's the first step in coordinating support aligning care with your needs and values. We'll work with you and your doctor on a personalized recovery plan, whether it's after a hospital stay, surgery or managing a chronic health condition.
Effective home health care relies on the experience, skill and compassion of our staff. We carefully select and train caregivers to adhere to the highest standards in home health care.
What Is In-Home Health Care?
In-home health care from Compassus provides a unique solution for individuals needing high-quality, compassionate care that can be customized to fit the needs of each patient. From experienced medical professionals to skilled social workers, our team provides personalized support and comfort as you or your loved one navigate life's journey.
With in-home services ranging from skilled nursing visits, personal care assistance, and prescription access, our team provides access to personalized, quality care to support our patients and their families with respect and dignity, allowing them to stay in the comfort and security of their own homes while living out their best possible life. We can do that with our skilled home health care services.
Home Health Services
For people who qualify, Medicare, VA benefits or other insurance plans may include home health care services.
Comprehensive nursing services
Rehabilitation – physical therapy, occupational therapy, speech therapy
Heart disease management and respiratory therapy services
Chronic disease management
Comprehensive home safety evaluation
Home medical equipment evaluation
Medication management
Pain management
Only home health agency in Jacksonville with certified transition coaches
Case management services
We want to hear from you!
Thank you for trusting Ascension at Home together with Compassus to care for you or your loved one. Your feedback helps us improve our services and better serve our patients and families. Click the link here or below to leave us a review.