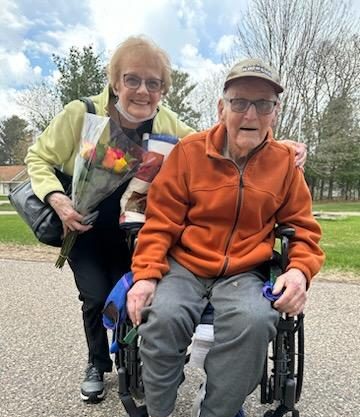 When Compassus patient Dick Novak and his wife Fran disclosed that they used to enjoy taking car rides as a way to spend time together and hadn't been able to do so in a long time, our Plover, Wisconsin team began planning a date for the couple. The couple was picked up by a van where they were driven down memory lane-literally! They drove to the location of their first date in Stevens Point, by their first home, by the company from which Dick retired from, and concluded with a stop for ice cream treats for the lovebirds. Thank you to the entire Plover Team for making this memorable date possible for Dick & Fran and for delivering on our 'Care for who I am' culture.
To learn more about our location, click here.
At Compassus, our value is in the compassion and expertise of our teams, which act as an extension of patients' existing care teams. We believe everyone who interacts with us should experience our individualized Care for who I am philosophy, from the care services we provide to patients and families to how we interact with our partners and one another.