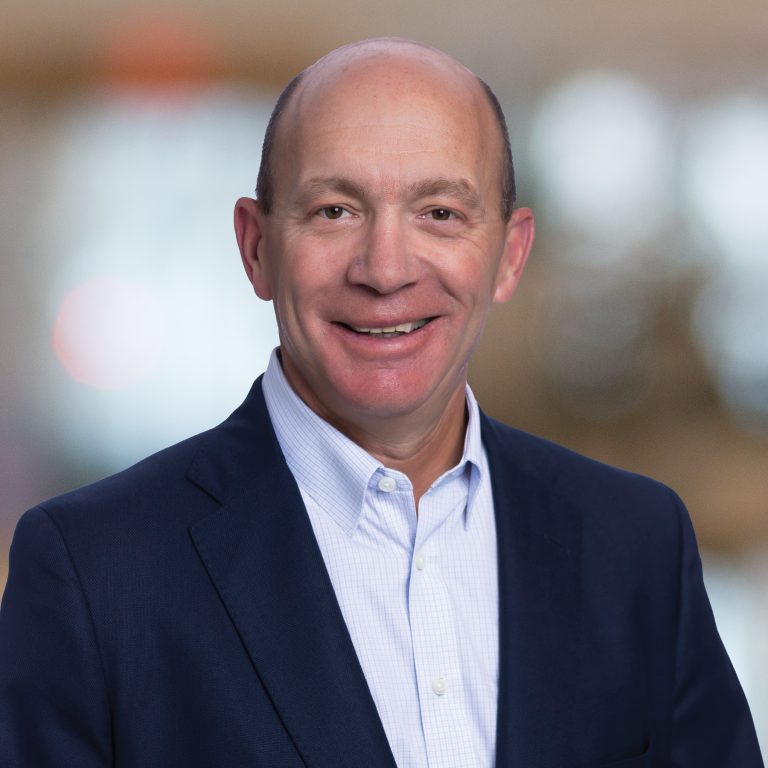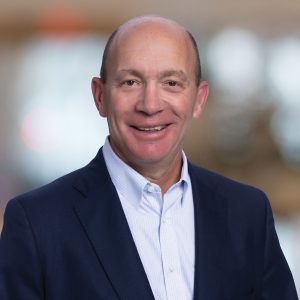 David Grams, CEO of Compassus, spoke with HealthLeaders about the growing popularity of home health care, the hindrance of the workforce shortage, and how organizations and agencies should navigate this period of growth with discernment. You can see the full article here.
HealthLeaders: Did you have any healthcare experience prior to joining Compassus?
David Grams: I've been in and around healthcare services for 25 years. I've spent time in the hospital space, physician practice management, physical therapy, surgery centers, imaging centers, and then the kidney care business.
HealthLeaders: Having worked in acute and post-acute care, how does that help you in your role as CEO?
Grams: I have a lot of empathy and awareness of the challenges our overall healthcare system is facing at the present time. Specifically a lot of the burden in the pandemic fell to health systems and we saw that from where we sit as enabler of health system success.
I feel passionate about helping our partners and, as an integrated home-based care provider with the service lines we have and the innovation we have, we are a great enabler of success to health systems.
I understand what's on the minds of health system executives and I love being associated with a solution, and that solution is integrated home-based care where we can care for people where they live. We can advance the clinical outcome and we can reduce the total cost of care.
HealthLeaders: The demand for aging services, particularly home health and private duty caregiving, has grown exponentially in the aftermath of the pandemic. How do you think this will change or affect the acute care sector?
Grams: This is what society wants. This is what aging citizens want. They want to receive care in their home.
If you just think about innovations in transportation, if you think about innovations in retail and shopping and food service, you know we have got to advance in healthcare. One of our areas of focus is we must be a place where caregivers want to align and spend their time personally and professionally. We aspire to be the partner and employer of choice and it starts and ends with our teammates. Most people that are in healthcare are passionate. Some people are at varying levels of connectedness to their current situation and employer. We want to take passionate people and connect them to what we're doing for patients and families.
HealthLeaders: As CEO, how have you enriched Compassus' organizational culture?
Grams: I've been here two-and-a-half years and in my current role for a year and a half, and this is one of the three areas we're going to try and distinguish ourselves: with our people strategy.
Each one of our 250 care locations is a community and in each of these communities we have 10 to 40 teammates. My executive team and I need to enable the success of each of those communities.
We made investments in our benefits. We've made investments in our paid time off. We made investments in leadership development. We made investments in communication and recognition. We've updated our core values. We've just recently evolved our mission and vision.
I'm proud to report we did an engagement survey this year, as we do every year, and we were very pleased with the results. Our engagement scores went up in some cases meaningfully across the things we track.
In a world full of turmoil, it was a milestone in terms of the progress we're trying to make with connecting, engaging, enabling our workforce to deliver great patient experiences and clinical outcomes.
HealthLeaders: How do you think your investments will help when it comes to recruiting and retaining talent?
Grams: Our turnover statistics year over year have improved significantly across the core functions. Home health growth is constrained by how many caregivers you can attract and retain, and our nursing cohort in the home health space is up significantly. And that really makes me happy.
It's a proof point that we're progressing both in talent acquisition, orientation, operational connectedness, and then hopefully retention. I would still love to have another 100 caregivers tomorrow, and that is the constraint to growth, but we've made good progress at adding to our nursing population.
HealthLeaders: Some providers have begun recruiting students while they're still in school or partnering with institutions to develop programs to develop a pipeline of talent. Has Compassus made similar efforts?
Grams: We have a program we started with a nursing school where we have recruited a cohort of students that will receive some tuition reimbursement with coming to join us after they graduate. We're going upstream to try and align with students that want to predetermine that they might enjoy joining Compassus.
We operate according to our proprietary Care Delivery Model, which is a formalized program with guides for clinical pathways by job type. If you have a young caregiver who's not as experienced and wasn't sure about being in a home without the benefit of [having worked] the hall in an inpatient facility, we're giving them an application on their phone that helps them with what they should be looking for, what they might experience. It has videos, it has a checklist, it has expectations around the care delivery process for clinical pathways by disease state.
I've gotten good feedback in my town halls, I've been thanked by caregivers who say this is an amazing resource to give a less-experienced teammate the confidence to perform at a high level in a home setting.
If the home-based care industry is not successful at providing sufficient levels of high-quality care, our population is going to be pretty upset, and they're going to miss out on something that they deserve in their life journey.
We are one amongst many organizations that need to rise to the challenge. We need to enable our caregivers to do a great job with patient satisfaction and clinical outcomes, and we think our care delivery model aids that process.
HealthLeaders: How can home health care agencies and organizations offering those services navigate the sector's growth wisely, while remaining attentive to the needs of the population they serve?
Grams: First, our industry needs to be successful at attracting and retaining talent because those are the folks that go forward and give the patient experience and clinical outcome in the home.
Second, our industry is too fragmented. Our industry needs to consolidate, so we are just getting started with that. You're going to continue to see organizations come together and align around a common set of processes, increasingly common set of products, and use of innovative ways to advance a caregiver capacity and caregiver outcomes.
We enable the success of people in value-based care. We can't do it on our own. We do it in collaboration with our partners. We set a set of objectives. We pursue a partnership model that that has checkpoints for accountability and performance, and then we and they must increasingly share data that outlines that our care is differential and people in our care have a lower overall cost experience.
Everybody knows that, subjectively. We and they need to enhance the tools to present it and embrace it objectively.