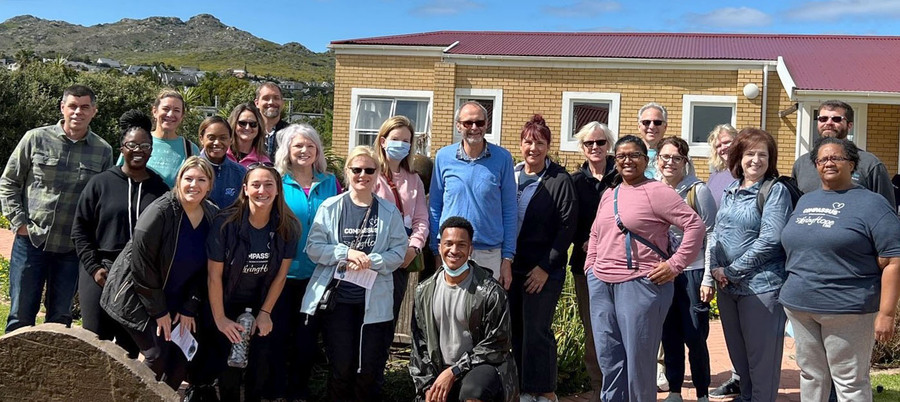 A group of Compassus team members recently returned from a mission trip to South Africa to support Living Hope, the company's sister hospice program. Compassus has partnered with Living Hope since 2011, providing financial aid, medical supplies and expertise to support the organization's health care and hospice services in impoverished township communities in Cape Town.
Compassus matches voluntary employee donations dollar for dollar and in 2021 alone, donated more than $120,000 to the ministry-based nonprofit. This year, after a two-year hiatus due to the COVID pandemic, 20 Compassus volunteers packed their bags and traveled to South Africa to lend a helping hand.
A full Compassus interdisciplinary team, which included registered nurses, hospice aides, a social worker, volunteer coordinator, chaplain and other team members, spent a week in Cape Town educating and assisting Living Hope clinicians in caring for residents in vulnerable and under-resourced communities.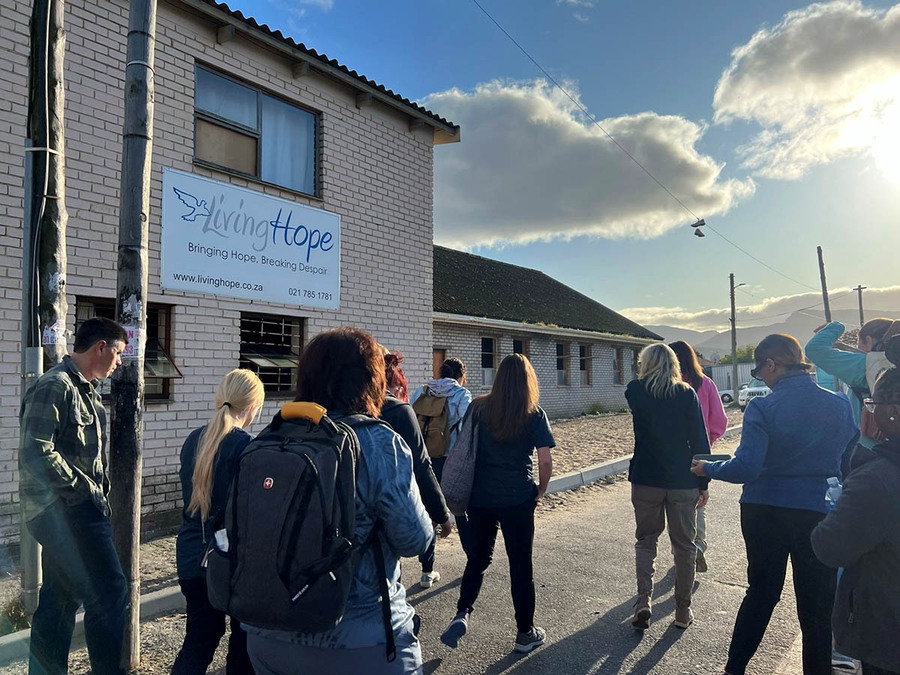 "It was such an enlightening experience," said Hospice Care Consultant Jackie Bustamante from the Compassus program in Osage Beach, Missouri. "Living Hope has so many programs including hospice and home care, recovery, grief support, family strengthening, health clinics, children's afterschool activities, groups for new moms and those with special needs, and several others. The care and compassion the organization spreads is truly amazing and in line with the Compassus way."
Living Hope aims to combat poverty and disease in Cape Town by offering health care services, counseling and education to more than 200,000 underprivileged residents in the community. The organization provides health care for more than 100,000 South Africans annually through in-home visits, medical clinics and a 22-bed inpatient hospice center. Its programs focus on improving general health and hospice care, social and economic empowerment, HIV/AIDS prevention and treatment, and other chronic illness care.
"During our time in Cape Town, we saw firsthand Living Hope's sincere and heartfelt compassion and the difference they are making in the lives of the less fortunate," said Hospice Registered Nurse Case Manager Jessica Pence in Colorado Springs, Colorado. "They touch so many lives and have a tremendous impact on underprivileged communities."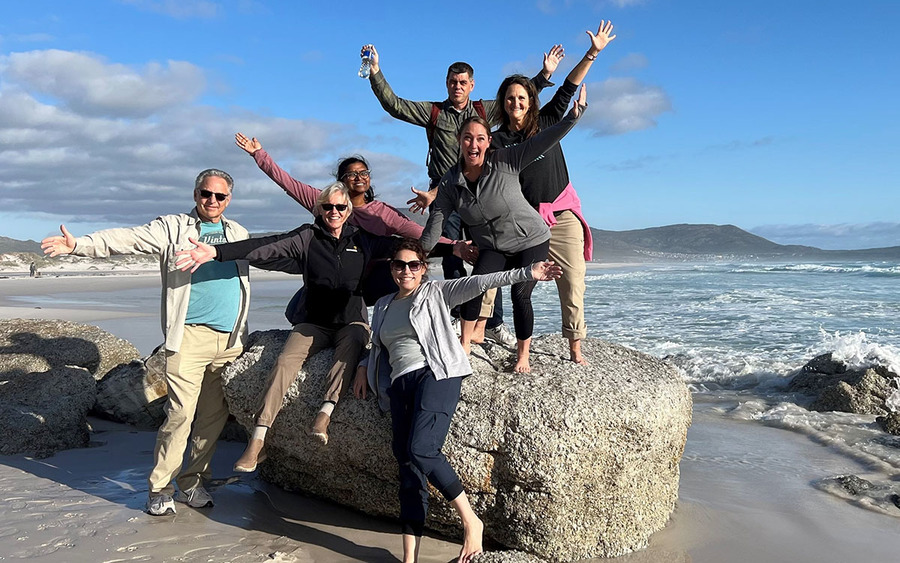 Hospice Admissions Coordinator Colleen Clifford from Metairie, Louisiana, recalls the joy she felt connecting with the preschool children they served in the townships. "We played games, sang songs and danced. It reaffirmed that the most important thing we can show children is love and care. I pray that I was able to bring some peace, love and help to the joyous people we met on this amazing adventure."
Many volunteers, including Peru, Illinois, Hospice Director of Clinical Services Lisa LeBeau, came home brimming with gratitude, as well as a vehement desire to give back to their communities and promote Living Hope's mission. "I cannot thank Compassus enough for giving me this impactful opportunity," said LeBeau. "I left South Africa wanting to do more to support and spread the word about Living Hope so as many people as possible witness and contribute to their work in Cape Town and beyond."
"Supporting Living Hope as they care for their communities was more than I could have ever asked for," said Toms River, New Jersey, Hospice Business Office Manager Johnnaira Bailey. "I am grateful to have had the opportunity and have made a personal pledge to do more in my community, as I now know a small gesture will go a long way."
Learn more about the 2022 Living Hope Mission Trip.