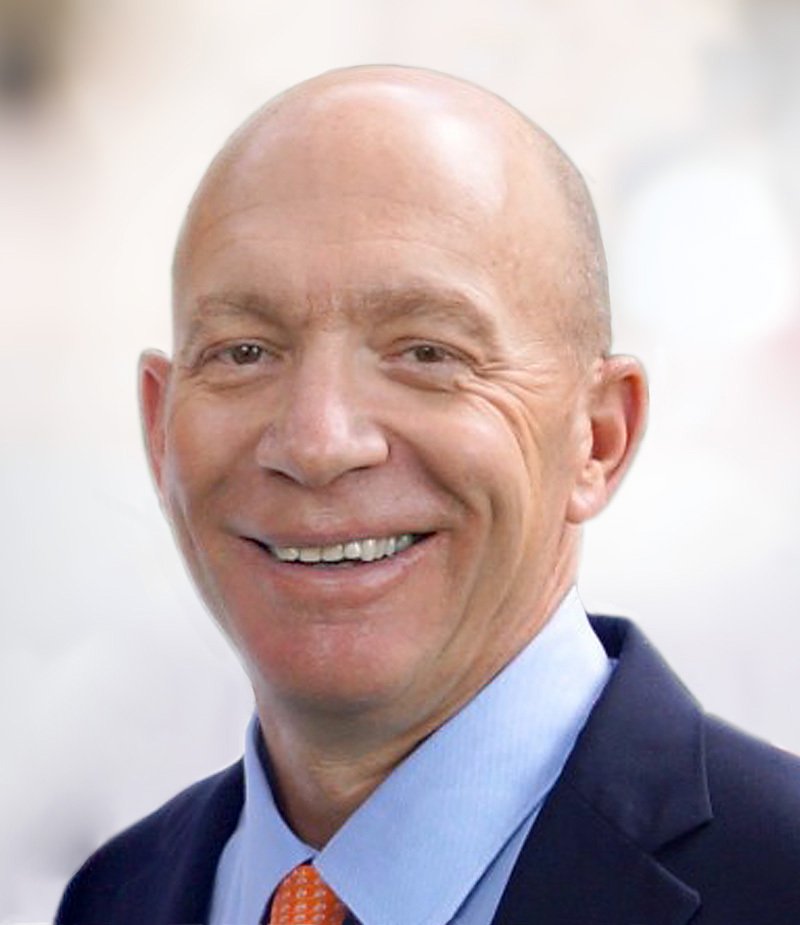 Compassus CEO David Grams recently spoke to Hospice News' Holly Vossel about the workforce staffing challenges many hospice and palliative care providers are experiencing. If enacted, the Palliative Care and Hospice Education Training Act (PCHETA) would provide much needed support for clinical education programs to arm more health care workers with the necessary knowledge to provide this specialty care.
Hospice News, June 1, 2022
If enacted, the recently reintroduced Palliative Care and Hospice Education Training Act (PCHETA) could make a dent in the recruitment barriers that hospices keep hitting. But clinical education will need a much larger boost to ensure a sustainable workforce, according to many providers. 
The training issue is a serious impediment to hospice recruitment, as very few students in any clinical discipline receive exposure to hospice or palliative care concepts. Most clinicians also train in hospitals, and many are inclined to remain in that familiar setting as they begin their careers. 
Hospice and palliative care need greater recognition among disciplines across the board, beyond medicine and nursing, according to Eunju Lee, palliative care social worker at Memorial Sloan Kettering Cancer Center. 
"[Hospice] has to become a part of the education of medical students, nursing and social workers at large," Lee told Hospice News. "Actually, for anyone that goes into health care and becomes a fabric of discussions when things like health care proxies and advanced directives are discussed." 
The lack of exposure not only complicates the ability of health care professionals to provide the care, it also floods potential referral organizations with clinicians who do not understand the nature or benefits of those services. 
This can result in patients coming to hospice later in the course of their illnesses, according to Lee, who also serves on the board of directors at the Social Work Hospice & Palliative Care Network (SWHPN). 
A late referral often means that the patient will not receive the full benefits of hospice care. Some providers have had patients who die within a day or two of admission, or in some cases a matter of hours. 
About 10% of hospice patients were enrolled for only two days or less during 2019, according to the National Hospice and Palliative Care Organization. Close to half of all hospice patients were enrolled for fewer than 18 days, and 25% received care for five days or less. 
Part of the problem is that instructors in medical and nursing schools often "cut for time" when it comes to hospice and palliative care content, according to SWHPN Treasurer Tanisha Bowman, palliative care social worker at Butler Memorial Hospital. "Providers become providers without having a real understanding of the work, making our work harder," Bowman told Hospice News. 
This tracks with available data. Most students in clinical disciplines do not feel prepared to provide family care at the end of life, according to a 2018 study. 
Resurrecting PCHETA 
With PCHETA back on the table, hospices are hopeful that the needle will start to move.
If enacted, the bill would authorize $100 million over the course of five years to support programs designed to bolster clinical education in hospice and palliative care, along with related interdisciplinary professions such as chaplaincy, pharmacy and social work. It would also support programs to develop career paths in the field and raise awareness of those services. 
Two previous iterations of the bill passed in the House but stalled twice in the Senate, most recently in 2019, despite its nearly 300 bipartisan cosponsors. 
More than 50 industry organizations have endorsed the legislation. These include providers such as the Amedisys (NASDAQ: AMED) subsidiary Contessa, Compassus, Chemed Corp (NYSE: CHE) subsidiary VITAS Healthcare and Trinity Health, among many others. 
Other endorsements came from SWHPN, along with NHPCO, Hospice Action Network, Hospice and Palliative Nurses Association, the National Association for Home Care & Hospice (NAHC), and the American Academy of Hospice and Palliative Medicine (AAHPM). 
The hospice and palliative care professional fields need a "catapult" forward to expand and meet rising demand for care, and PCHETA is a great start towards improvement, Joe Rotella, M.D., AAHPM's chief medical officer, told Hospice News in an email. 
The time for lawmakers to act is now, he continued. The more time that passes without legislative action, the further behind providers fall in filling their ranks, said Rotella. 
These sentiments were echoed by Tara Friedman, M.D., AAHPM president and vice president and national medical director of Aspire Health. 
Aspire is a subsidiary of Anthem (NYSE: ANTM) and is the nation's largest palliative care provider. 
"PCHETA really focuses us on the fact that in order to have really high-quality palliative care, we need a huge catapult to our skilled interprofessional workforce," Friedman told Hospice News. "We have a really significant workforce shortfall right now. It's probably even going to get a little worse before it gets better." 
To pass, the bill will likely need more cosponsors from both sides of the aisle, as well as advocacy from influential stakeholder organizations representing patients, families and payers, according to Davis Baird, NAHC's director of hospice government affairs. 
To fast track the authorization, legislators may need to include its language in separate, larger and possibly "must-pass" legislative vehicle later in the year, such as an end-of-year tax and health extender package, Baird told Hospice News. 
If enacted and fully funded, PCHETA could work to address a growing need for more trained hospice and palliative care professionals, as well as help Medicare beneficiaries and their families understand the value of hospice and palliative care, Compassus CEO David Grams told Hospice News in an email. 
Compassus in recent years has developed partnerships with Accountable Care Organizations (ACOs), physician groups, health systems and Medicare Advantage plans to accelerate understanding of the value of palliative care for advanced care management and the serious illness population. 
Educating lawmakers on the success of partnerships like these could garner more support for legislation that could benefit the industry, such as PCHETA, according to Grams.
"The single best catalyst to generate support for the bill is the market success of these partnerships, which provide Medicare beneficiaries the pain and symptom management and intensive communication and care coordination required to manage serious and chronic complex illness," he said. 
Staffing Constraints Limit Growth 
Workforce shortages are by far the industry's most significant headwind. 
Providers are also contending with an intensely competitive labor market in which hospices are up against larger providers like health systems, which may be in a better position to absorb the costs of rising wages. 
This presents a challenge for hospices as rampant inflation drives many clinicians to take jobs that can offer them higher compensation. 
Aveanna Healthcare Holdings (NASDAQ: AVAH) recently conducted an analysis of workforce trends that suggested higher compensation may be the most important consideration for prospective employees, particularly in light of rising inflation, the company's CEO Tony Strange said at the RBC Capital Markets Global Healthcare Conference. 
Providers argue that a second look at hospice proposed hospice reimbursement rates would help them augment their workforce. 
The U.S. Centers for Medicare & Medicaid Services (CMS) issued a proposed rule calling for a 2.7% pay increase for hospice in Fiscal Year 2023, a number that a number of stakeholders found disappointing. 
Right now hospices face a "tenuous mix" of funding that limits their ability to grow and provide sustainable training, Friedmand told Hospice News. 
Many providers pay for training and education programs with philanthropic donations or grants. More innovative support mechanisms are needed to provide funding for specialty-level education, she continued. 
Addressing the workforce issue will likely require coordinated, multi-faceted interventions designed with input from government, providers and industry groups, among others. 
There won't be a silver-bullet solution. 
"There is no 'quick fix' to address staffing needs that health care providers have across the board. It will take collaboration from all parties to ensure our workforce is supported," said VITAS President and CEO Nick Westfall. "Hospice and palliative care have time and again proven to improve patient outcomes and lower health care costs. We must do all we can to support the essential care teams who are working with patients and families to ensure the best quality of life."