It's intentional that one of the first modules in Compassus' Care Delivery model is Right Meds, Right Time. Understanding and assessing the substances patients take – prescriptions, over-the-counter medications, herbals and supplements – is a key component of patient-centered medication safety.
In April 2021, the National Quality Forum convened an Action Team to bring together experts, representing nearly every sector of health care to identify actionable strategies and practices to promote medication safety across the continuum of care. The result of the team's nine months of work is an NQF Issue Brief with recommendations to reduce adverse drug events, about half of which are preventable, according to the Agency for Healthcare Research and Quality.
"The outcome of this NQF project really validates what Compassus has already done with Right Meds, Right Time," said Cathcart. "After broad discussion, the Action Team narrowed the issues down to one thing we know we can do throughout health care that will really make a difference in improving patient safety."
The actionable recommendations in the Issue Brief, which are reflected in the Compassus Care Delivery model, include:
Build an accurate, beneficial and comprehensive medication list.
Provide clear, readable and understandable medication instructions.
Educate and empower patients and caregivers to be partners in their care.
Prioritize and invest in person-centered medication safety.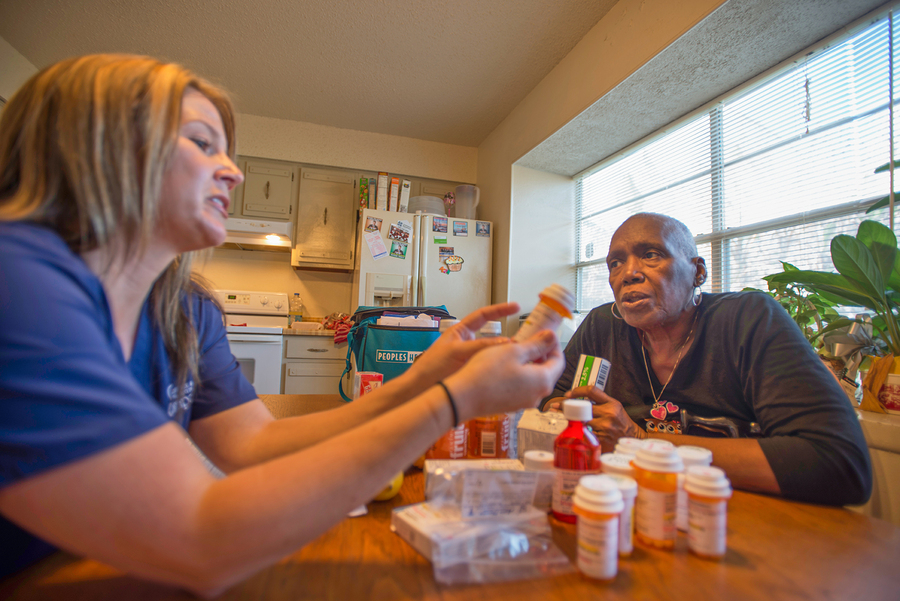 The Compassus Right Meds, Right Time approach incorporates medication reconciliation at every nursing visit and interdisciplinary team meeting, a deprescribing guide and formulary to guide decision-making, and skillful conversations to ensure patients and caregivers are fully informed about the benefits and burdens of each medication.
"As a result of the NQF Action Team's work, we hope more patients and families will benefit from these straightforward recommendations to improve person-centered medication safety and experience the same improvements in safety, comfort and quality of life that are at the heart of our Care Delivery model," said Cathcart.