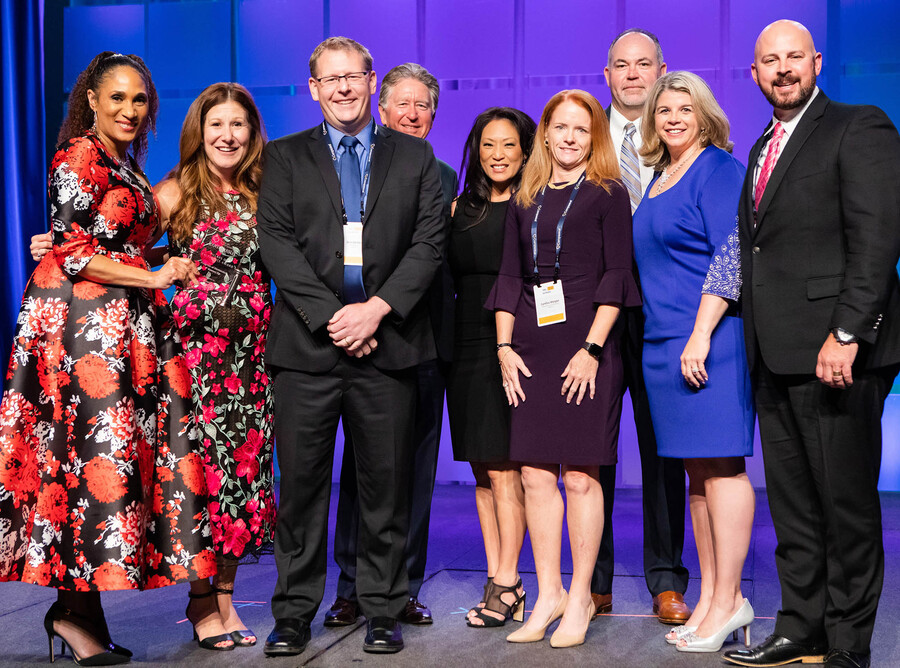 SAN ANTONIO – The Compassus hospice and palliative care program serving San Antonio and surrounding counties now ranks among the company's top two programs in the country. The San Antonio program was named a Compassus 2019 Program of Distinction during the organization's annual awards ceremony last month.
The program, which serves patients and families in Atascosa, Bandera, Bexar, Blanco, Caldwell, Comal, DeWitt, Frio, Gillespie, Gonzales, Guadalupe, Kendall, Kerr, Medina and Wilson counties, was recognized for its commitment to the company's Pillars of Success. Compassus established its Pillars of Success program to unite the company's 130-plus locations across 29 states in a common service vision based on measurable goals driving each program to improve the quality of care for hospice patients.
"This recognition testifies to the dedicated leadership and commitment of the Compassus San Antonio team, which consistently provides exceptional care to support the medical, emotional and spiritual needs of the patients and families who trust us for end-of-life care," said Dr. Kurt Merkelz, senior vice president and chief medical officer for Compassus.
"Compassus is known across the country as a leader in delivering high-quality, personalized care at the end of life. I am proud to work with such a dedicated group of colleagues committed to making a positive impact on the lives of patients and families during some of their most difficult days," said San Antonio Area Director of Clinical Operations Ida Pichon.
Compassus – San Antonio has offered hospice and palliative care services to the region since 2006. In addition to serving patients and their families with end-of-life care, the program has earned top-level status with We Honor Veterans to serve the unique needs of veterans and their family members.
For more information, visit our San Antonio location page.