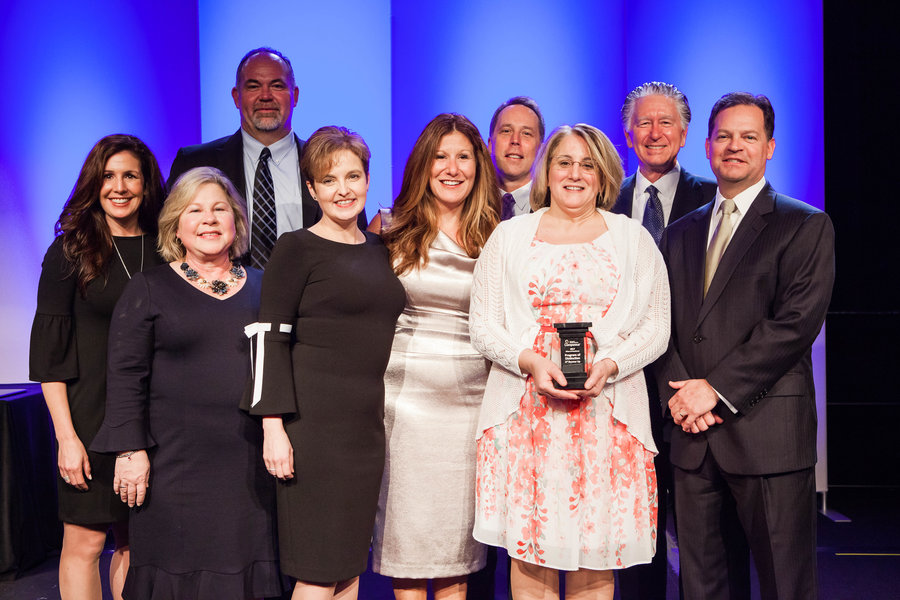 AUBURN, Mass.– The Compassus hospice program that serves Auburn and surrounding areas was ranked among the company's top three programs in the country during an awards ceremony last month at the Compassus National Leadership Meeting in New Orleans, Louisiana.
The Auburn program, which serves patients and families in Chambers, Lee, Macon and Russell counties, outperformed 93 other Compassus programs throughout the U.S. in six evaluation categories that include regulatory compliance, colleagues and culture, quality care, service excellence, expanding access to services and fiscal responsibility.
Compassus established its six Pillars of Success to give the company's community-based programs a common service vision based on measurable goals that continually lead to improving the quality of care for patients and their families.
"This recognition is a testament to the commitment of our leadership and the hard-working members of the Compassus – Auburn team," said Charles Rosenbaum, M.D., who serves as the program's medical director. "We are honored by this acknowledgement of our unwavering efforts to support the medical, emotional and spiritual needs of patients and families by providing exceptional end-of-life care."
"Hospice care providers across the country look to Compassus for its excellence in delivering high-quality and personalized care to those at the end of life," said Michelle Heron-Maciel, executive director of the Compassus – Auburn program. "I am proud to serve alongside colleagues who strive to make a positive difference in the lives of our patients and families every day."
For more information about Compassus – Auburn, please visit compassus.com/auburn or call (508) 845-2379.