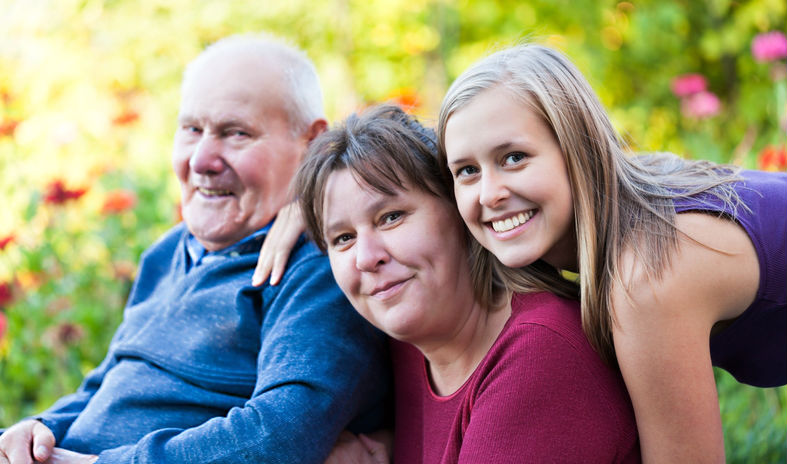 Self-reliance is a source of pride for most older adults. Many struggle with sharing decisions after decades of managing life for themselves. It's equally challenging for children, who may live many hours away, to know when a parent's need for independence interferes with managing home, health or finances.
About 7 million adult children in the U.S. consider themselves a long-distance caregiver for an aging parent. The challenge for many adult children is the balance between empowering their parents to stay independent while watching for warning signs of age-related problems. We've pulled together six common-sense tips to support your aging parents, whether they live across town or across the country.  
Become a partner in their health
Many doctors and health systems have online portals to track health, tests and office visits. Ask your parent to give you delegate access so you can access health records and prescriptions.
Coordinate care with family members
Talk with your siblings and other family to start a plan. Working together can prevent hurt feelings, particularly if more responsibility for care falls on one family member. Consider a one-time or annual family meeting at your parent's home to assess their needs.
Help your parents stay active
Adult children can do more harm than good by worrying parents into an overly sedate lifestyle. Climbing stairs, gardening or light yard work can help keep the mind and body sharp, at any age.
Encourage your parents to stay connected
Work hard to keep your aging parents interested in their hobbies and connected with friends. Buy them tickets to events and arrange transportation. Talk with family members who live close to your parents and encourage visits.
Ask your parent if they will share contact information for their friends or neighbors. Sometimes, neighbors are the first to spot difficulties.
Complete an advance care directive
A 2015 survey of Medicare patients showed that 86 percent would prefer to spend their final days or months at home, even when dealing with a serious illness. Advance directives are a guide for future health care decisions in the event a person cannot make them for themselves. Advance care planning can spell out preferences for breathing tubes, resuscitation or other medical care if you're in a coma, terminally ill, seriously injured or in end-stage dementia. See our advance directive information for all 50 states.
Technology
The marketplace is filled with digital tools to stay connected with aging parents. Those tools can be as simple as an app on a tablet or watch. The Grandpad is a senior-focused tablet with large buttons and simplified interface.
Voice-activated devices work well for emergency phone calls. They can also give voice reminders. Apps for connecting with aging parents are numerous. Download trial versions to find an app you all like.
Talk to your aging parents about the benefits of staying connected. Parents may resent a monitoring camera in the house or they may welcome the added safety.
Eldercare.gov is a valuable resource
The Eldercare website is a well-maintained resource from the U.S. Administration on Aging. You can find services including care managers, in-home nursing, meal programs, long-term care and adult day programs.