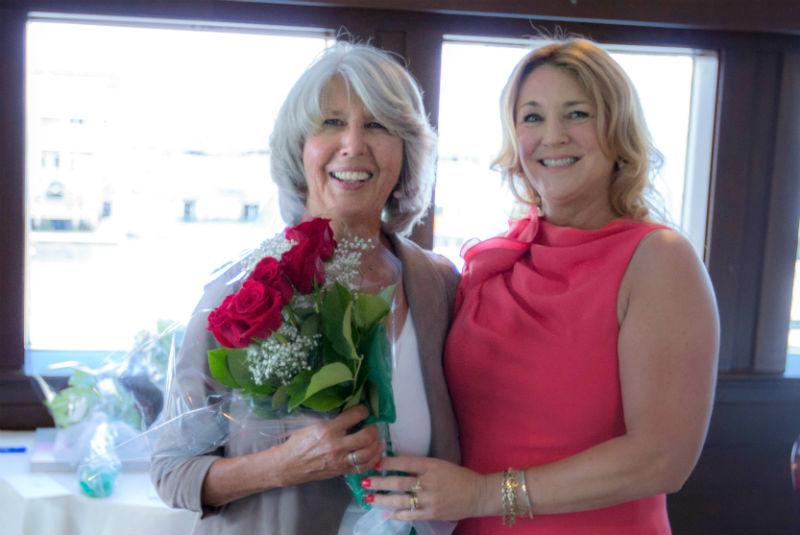 SCARBOROUGH, Maine – The Compassus hospice program serving Southern Maine is celebrating 10 years of providing high-quality, compassionate care to patients and families in Cumberland and York counties.
Over the last 10 years, Compassus has served more than 2,000 patients, provided grief support to 3,000 family members and hosted 500 "Inspiring Life" celebrations.
"Since we opened our doors as a new hospice provider 10 years ago, we have grown into a respected and trusted community partner. Our services are valued by our families and local healthcare providers, and our loving care has transformed the lives of so many friends in Southern Maine," said Patricia Garson, executive director of Compassus. "We look forward to continuing to provide the greatest possible comfort and care for those who experience one of life's most intimate and challenging moments. We are so honored to have served so many and grateful for the support we receive from our amazing care partners."
Last week, colleagues gathered to commemorate the anniversary at a retreat where they reflected upon their achievements over the past decade, recognized staff and leadership and heard from special guest speaker Kandyce Powell, executive director of the Maine Hospice Council.
"This milestone is a testament to Compassus' commitment to raising awareness of and expanding access to hospice care for qualified individuals," said Powell. "Our community is fortunate to have a resource like Compassus."
The Compassus care team consists of physicians, nurses, hospice aides, social workers, chaplains and volunteers, who work together to meet the medical, emotional and spiritual needs of their patients. Hospice care is provided wherever the patient calls home, including their home, a long-term care facility or an assisted living facility.
"The people that make up Compassus are so genuinely compassionate and truly stand above the rest," said Michelle Belhumeur, executive director of Gorham House, a senior living community. "They are responsive, helpful and supportive to us, our patients and their families; everything you want in a partner. We congratulate them on 10 years of service."
For more information about Compassus, please visit compassus.com/scarborough or call (207) 761-6967.