Palliative Care in Chantilly, VA
Every patient and every family we serve has a unique story. At our Compassus – Chantilly program, our mission to ensure those stories conclude with dignity, honor and comfort. Care begins with understanding your story and unique needs. This responsive support enables you and your family to live each day to the fullest.
We support patients and families in Leesburg, Manassas, Arlington, Woodbridge and many communities in between.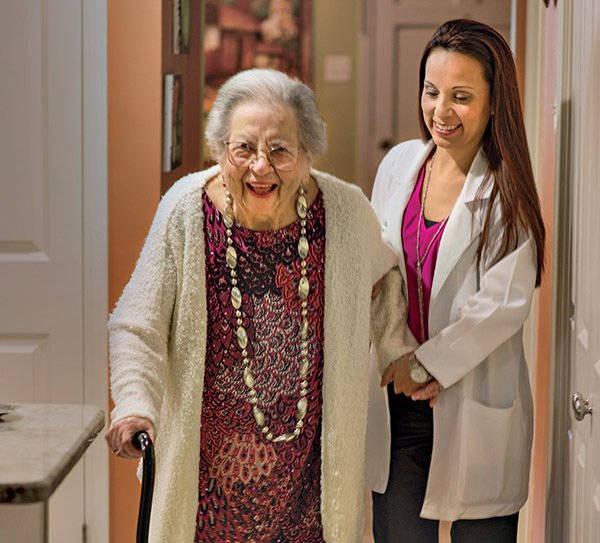 When someone is diagnosed with a serious or terminal illness, they have the option to receive palliative care. Palliative care is an invaluable resource for patients and their families while they manage a difficult time together, providing comfort and support and improving their quality of life.
Palliative care is an extra layer of relief from the symptoms, pain, and stress of a serious illness. It focuses on improving the quality of life for patients and their families. The palliative team communicates with your doctor and caregivers to match support with your medical, practical, and spiritual needs.
Starting palliative care services—at home or in a facility—does not signal you are giving up hope for recovery. Support can begin at any stage of an illness, with patients moving in and out of care as needed.
Our Chantilly team provides the below support:
Managing symptoms related to the palliative diagnosis
Reducing the side effects of medications or treatments
Emotional and spiritual support for patients and their families
Advance care planning
Ensuring care aligns with your values
Begin by having clear conversations about your most important needs at the moment and your goals for the future. The care team includes you, your family, and your doctor to ensure everyone is working on the same plan within your palliative care program.
Who Receives Comfort Care?
Palliative care is meant to comfort individuals with severe and often terminal illnesses. Palliative care patients include individuals with:
Cancer
Heart failure
Alzheimer's or dementia
COPD
Parkinson's disease
ALS
We want to hear from you!
Thank you for trusting Compassus to care for you or your loved one. Your feedback helps us improve our services and better serve our patients and families. Click the link here or below to leave us a review.