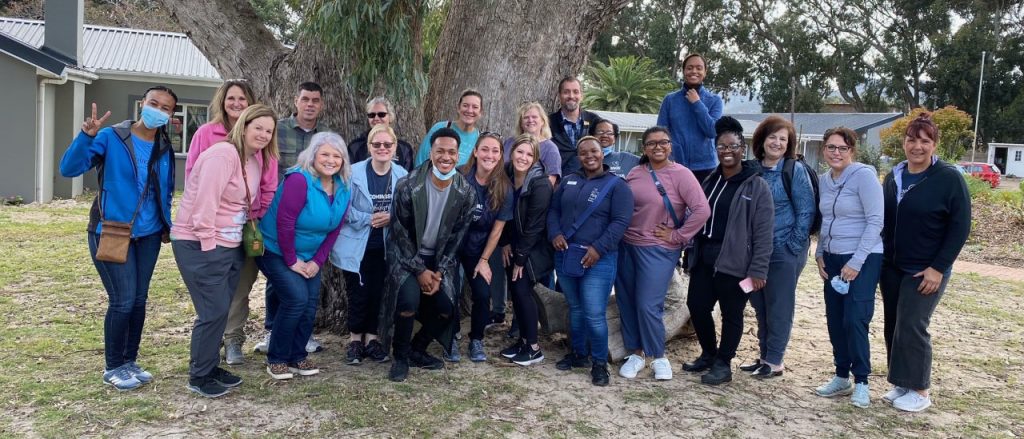 BACKGROUND
In 2011, Compassus and Living Hope developed an international exchange program to serve the underprivileged in Cape Town, South Africa. This program was a natural fit for Compassus, as both organizations share the same core values and a "a deep awareness of the suffering of another, coupled with the desire to relieve it." The vision of the exchange program was for Compassus team members to voluntarily work side-by-side with Living Hope staff and clinicians as part of an annual mission trip.
In 2012, an inaugural fact-finding and cultural immersion trip took place to ensure success. Since then, many team members have annually volunteered to share their talents and skills with the people in South Africa.
Details on the 2023 mission trip will be shared in April 2023.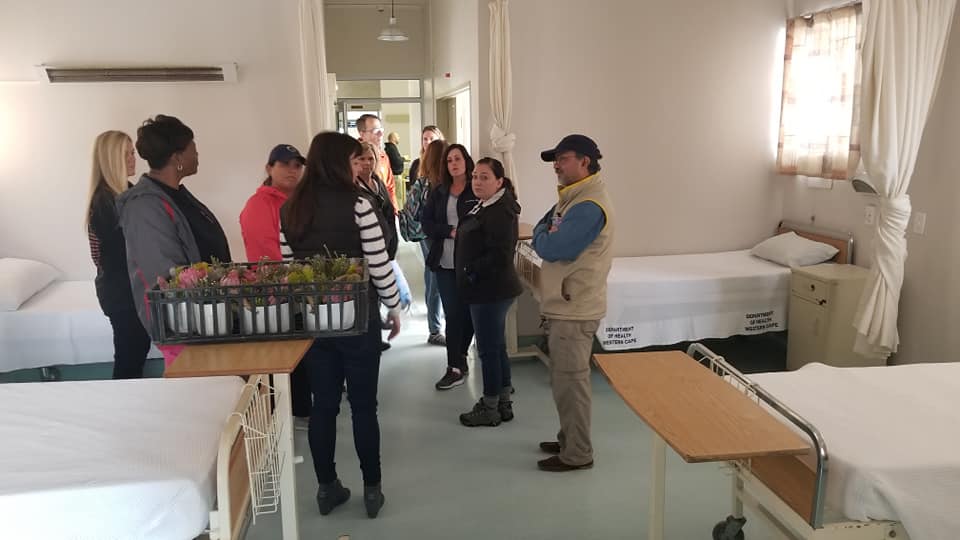 WHO, WHAT, WHEN, WHERE?
Who?
Any team member, whether patient-facing or in the home office, can volunteer to represent Compassus on this mission trip. The Living Hope Committee will provide an orientation and introduction to the cultural and practical elements of the trip prior to departure.
What?
A group of ten team members from all levels of Compassus will accompany Living Hope Healthcare providers (hospice inpatient unit and community-based care) to impoverished townships. You may be able to assist a local nurse and hospice aides in the field or the substance abuse center where food is served. No matter your expertise, you can help.
When?
The team will depart on Saturday, September 16, arriving in Cape Town on Sunday, September 17. The team will work Monday through Friday and explore and visit the surrounding countryside on Saturday. The team will depart South Africa the next Sunday, September 24, returning to the states on Monday, September 25. Total flight time is 18 hours each way from Atlanta to Cape Town.
Where?
The mission trip takes place in Cape Town, South Africa. All immunizations, airfare, lodging, meals and ground transportation are paid by Compassus. All passport fees and elective expenses (e.g., souvenirs and incidentals) will be the responsibility of each team member. A representative from Living Hope and Travel Leaders will arrange all the logistics for our 2023 trip.
Requirements
You must have a current, valid United States Passport to be considered. If your passport is scheduled to expire, please renew it immediately. Please note: renewal offices have been experiencing an unprecedented surge for passport renewals requiring a 3–6-week processing time.
The following immunizations are recommended for travel to South Africa: COVID-19, Hepatitis A, Hepatitis B, Tetanus, Full Polio, Measles/Mumps/Rubella and Chicken Pox.
There are non-reimbursable items that you may need or want to purchase for the trip such as: appropriate hiking footwear or sneakers, weather appropriate outer wear, outlet converter, etc.
APPLICATION
To apply, you must upload a letter of recommendation from the ACO, AME or ED/Division President, or department leader. Leadership can recommend more than one person. If you are an ACO, AME, ED or Medical Director, you will need a recommendation from the Divisional President to be considered. Home office team members will need a recommendation from their department head. All parts of the application, including the letter of recommendation, must be completed by the deadline to be considered.