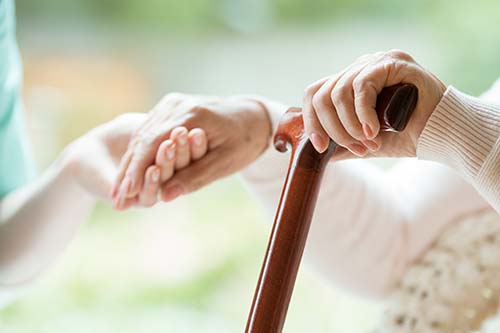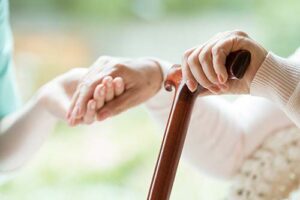 Family conversations about end-of-life care can be emotional and confusing. Even when a loved one is facing a life-limiting illness, many of us delay these difficult conversations until it's too late. Hospice social workers are experts at making these conversations easier because they don't focus on dying but on helping families make the most of their time together.
Social workers are problem solvers, counselors, and educators. Together with the hospice care team, they help families find resources to live as fully as possible despite a life-limiting illness. Contact Compassus at 833.380.9583 for more information.
What Is a Hospice Social Worker?
Hospice social workers provide care and support to people who are terminally ill, their families, and other loved ones. They provide emotional and practical help in order to improve the quality of life for those facing end-of-life issues. Hospice social workers work closely with medical teams to coordinate treatments, services, and resources that can help improve a patient's quality of life.
These professionals also provide resources such as counseling and referral services. They help families cope with the stress of dealing with a terminal illness and coordinate care for those who may be facing financial or other hardships due to the illness. Hospice social workers also provide bereavement care after a loved one passes away. They may provide support services to family members and friends who are grieving, such as group support or individual counseling.
In addition to providing emotional and practical help, hospice social workers also work to ensure that patients receive the medical care they need. This includes coordinating referrals for medical care, helping families to understand their health insurance coverage, and advocating for the patient's rights.
Hospice social workers are essential in providing compassionate care to those facing end-of-life issues. They provide not only emotional guidance and practical help but also medical care coordination that can improve a patient's quality of life throughout their journey. Hospice social workers make an important contribution to our healthcare system and offer an invaluable service to those in need.
What Does a Hospice Social Worker Do?
Palliative Care May Reduce Hospital Visits
A hospice social worker provides support and many important services. Some of these services include:
Understanding the goals and values of the patient – Social workers work hand-in-hand with family members, healthcare providers, and the hospice team to create a personalized plan of care to meet those goals. They also help families understand the medical system and bring clarity to end-of-life planning.
Helping patients access resources and benefits – Patients get help accessing Medicare benefits, veterans benefits, chaplain services, and other resources. Social workers also help with advance care planning to document a patient's wishes for medical care if they aren't able to speak for themselves at a later time.
Providing grief counseling and bereavement care – Grief counseling, including pre-bereavement counseling, is a fundamental part of reducing anxiety in patients and their families. Bereavement care can include listening quietly to patients' concerns or helping them work through family problems. Care doesn't end with a patient's passing. Grief support is offered to families for a year after the passing of a loved one.
Services to improve emotional and social well-being have been a crucial part of end-of-life care since the founding of the first modern hospice.
What Qualifications Are Needed to Become a Hospice Social Worker?
Becoming a hospice social worker requires commitment, knowledge, and the ability to handle emotionally-charged situations. The role of a hospice social worker is to provide emotional support and practical assistance to those facing life-limiting illnesses and their families throughout their entire care process.
Qualifications for Compassus hospice social workers include:
Effective communication and interpersonal skills
High sense of integrity
Understanding and acceptance of hospice philosophy
Ability to travel to patient homes and nursing facilities in the community
Knowledge of Microsoft Office programs
A valid driver's license and auto liability insurance
Education and experience qualifications include one of the following:
Master of Social Work (MSW) degree from a school of social work accredited by the Council on Social Work Education (preferred).
Bachelor's Degree in social work from an institution accredited by the Council on Social Work Education or a baccalaureate degree in psychology, sociology, or another field related to social work, and one year of social work experience in a healthcare setting supervised by an MSW.
Bachelor's Degree from a school of social work accredited by the Council on Social Work Education, employed by Compassus before December 2, 2008, and not required to be supervised by an MSW.
Some states also require their own state-specific certifications.
Find Support in Difficult Times at Compassus
Hospice social workers provide practical support, counseling, and care for those facing serious illnesses. They can help patients and their families access resources and services, coordinate end-of-life care, and provide emotional support during difficult times. Additionally, they can assist with advance care planning, which helps ensure that a patient's wishes are respected and adhered to. They can also help families cope with grief, anticipate difficulties, and resolve conflicts.
Contact Compassus by calling 833.380.9583 or filling out our online form to learn how a hospice social worker could help you and your loved ones.