Trust is essential in hospice care for both families and healthcare providers. Independent accreditation is an important marker validating a hospice provider's adherence to the Medicare Conditions of Participation (CoPs) and best practices for effective care.
Accreditation requires hospice providers to educate staff and ensure processes meet or exceed CMS standards. Our hospice locations are currently accredited at 94 percent. All Compassus hospice and home health provider numbers are expected to have CHAP accreditation by mid-year 2023.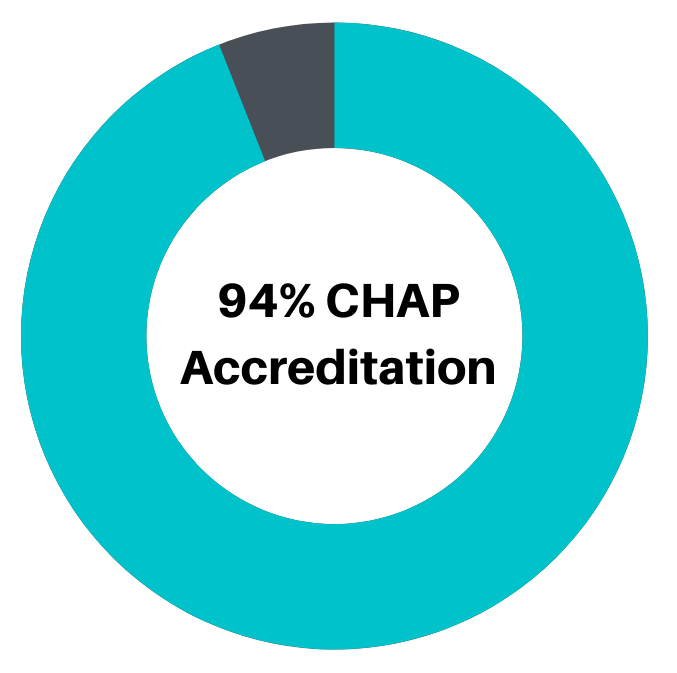 Compassus is accredited by Community Health Accreditation Partner (CHAP). A benefit of CHAP accreditation includes comprehensive, unscheduled site visits for compliance.
"CHAP accreditation is a testament to our commitment to quality and operational excellence," said Jen Hale, vice president of clinical quality and standards for Compassus. "Evaluation by a third-party accrediting agency ensures we fully comply with the Centers for Medicare & Medicaid Conditions of Participation for Medicare Certification."