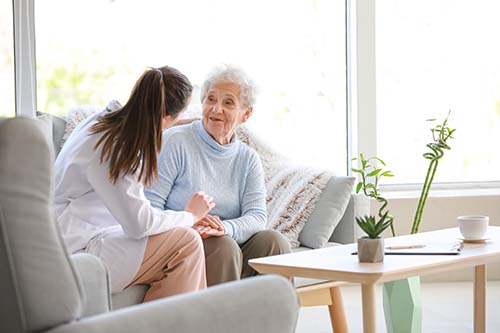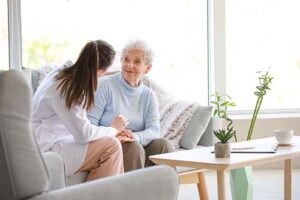 When hospice care is being considered for a patient with heart failure or another cardiac disease, certain criteria must be met. First, the patient's condition must be advanced so that hospice care can realistically provide comfort and support. Additionally, the prognosis for survival must be limited to six months or less if the illness runs its normal course. A hospice physician must determine that the patient is not a suitable candidate for curative treatment and that the potential benefits of hospice outweigh the risks.
The hospice team must assess the patient's physical, emotional, and spiritual needs for hospice care to be effective. The hospice care team will work with you and your loved one to create a care plan tailored to their needs. This team may include hospice nurses, doctors, social workers, chaplains, volunteers, and other professionals who will help provide the highest quality of life in their remaining time. To better understand our hospice criteria for heart failure, reach out to us at 833.380.9583, and we will be glad to help.
These guidelines are a tool to support a physician's best clinical judgment for hospice eligibility. A patient who does not meet these guidelines may still be eligible for hospice due to comorbidities or rapid functional decline.
Patients are considered to be in the terminal stage of cardiac disease if they meet the criteria below. Criteria 1 and 2 must be present. Factors from 3 lend supporting documentation but are not required.
1. At the Time of Initial Certification or Recertification for Hospice
The patient is already optimally treated with diuretics and vasodilators, which may include Angiotensin-converting enzyme (ACE) inhibitors or a combination of hydralazine and nitrates. If side effects, such as hypotension or hyperkalemia, prohibit the use of ACE inhibitors or the combination of hydralazine and nitrates, this must be documented in the medical records.
Or
Patients having angina pectoris at rest are resistant to standard nitrate therapy and are either not candidates or decline invasive procedures.
2. The Patient has Significant Symptoms of Recurrent Congestive Heart Failure (CHF) at Rest and Is Classified as a New York Heart Association (NYHA) Class IV.
Unable to carry on any physical activity without symptoms
Symptoms are present even at rest
If any physical activity is undertaken, symptoms are increased.
3. Documentation of the Following Factors May Provide Additional Support for Determining Prognosis in End-Stage Heart Disease
Treatment-resistant symptomatic supraventricular or ventricular arrhythmias
History of cardiac arrest or resuscitation
History of unexplained syncope
Brain embolism of cardiac origin
Concomitant HIV disease
Documentation of ejection fraction of 20% or less (only if available)
If a patient meets the medical criteria above, they are, by definition, eligible to receive hospice services.
Understanding End-Stage CHF Hospice Criteria
End-stage congestive heart failure (CHF) is a significant chronic medical condition that can lead to serious health complications. When an individual has reached the end-stage of their condition, hospice care may be recommended as the most appropriate option for managing symptoms and ensuring the quality of life. Generally speaking, hospice criteria for end-stage CHF include the following:
Severe dyspnea (shortness of breath),
Fatigue from daily activities,
Uncontrolled edema
Proactive management of recurrent infections or other health issues
An accurate understanding of these criteria will help ensure individuals with CHF receive appropriate care in their final days. It's critical to remember that everyone's journey is unique, so a combination of treatments and therapies may be required to maintain their strength and dignity in the face of a terminal diagnosis.
Contact Compassus to Learn More About the Hospice Criteria for Heart Failure
At Compassus, hospice is more than a service—it's an approach to care. Our team of healthcare providers has years of experience in the hospice process and end-of-life care, so you can rest assured your loved one will be treated with respect and compassion. To learn more about hospice criteria for heart failure, contact us to discuss your loved one's case. We can provide support, information, and guidance throughout the hospice process.
Call Compassus today at 833.380.9583 to get started. Let us help you find the proper hospice care for your loved one.