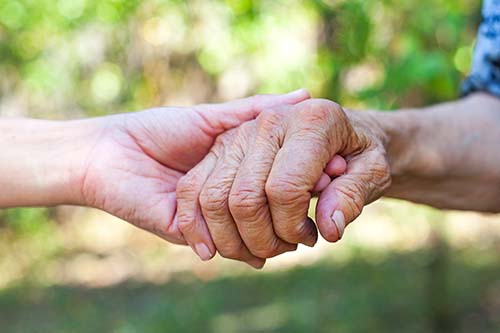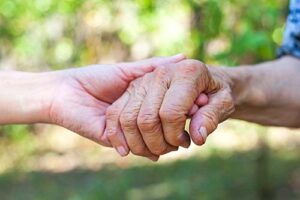 Adil Mohyuddin, M.D., a cancer specialist in Tullahoma, Tennessee, knew all the fine points of hospice care. His patients trusted him to guide them through the flood of emotional decisions that come with a life-limiting illness and onto a path to hospice care. Even as a doctor with extensive experience, he struggled with choosing end-of-life care during his own cancer diagnosis.
How a Doctor Chose His Own Path to Hospice Care
"Adil was trying to enroll in one last chemotherapy drug trial," said his wife, Sabina. "He was in pain and didn't think hospice was an option while waiting on the drug trial. When he finally chose hospice and got a pain pump, his mind and body had time to rest. He was more like himself. Although he passed away before getting in the drug trial, he didn't have the pain and stress that came before getting the pump."
Decisions about end-of-life care can be difficult for patients and caregivers. Care tends to focus on treatments. Too often, decisions are pushed down the road until a patient loses the ability to share what matters most to them and how they want to live.
People with serious illnesses look to doctors for life-saving answers. Sometimes doctors reach the limits of what medicine can do. This is the time to think about the person rather than their disease and focus on the quality of life.
Hospice is not about giving up. "The goal is not a good death," said noted author and physician Atul Gawande. "The goal is a good life—all the way to the very end."
Choosing Hospice Care with Compassus
Compassus provides ​​a range of options for making decisions about end-of-life care, including:
Home health
Infusion
Hospice
Palliative care
Hospice is a fully covered Medicare benefit. Coverage includes nurses, other caregivers, medicines, supplies, equipment, and support, with no out-of-pocket expenses for the hospice diagnosis. Additionally, many major insurance providers cover hospice care.
Compassus has a team approach to care that helps patients and families get the support they need. It's a combination of nurses, social workers, physicians, and other caregivers who work together to treat the patient's physical, emotional, and spiritual needs.
Every single day of life has significance. That is why your contentment, security, and quality of living fuel each step we take when it comes to your care. A terminal condition should not define you; with the assistance of our hospice team's expertise and dedication, you will discover peace as well as some remarkably meaningful moments together.
The four types of hospice care are:
Routine home care
Continuous care
Inpatient care
Respite care (relief) for family caregivers
Our caring, professional staff at Compassus can help you get started with hospice care for a loved one or provide information for any of our other in-home care services. Whether you require intensive home care to deal with pressing medical needs or respite care for a caregiver to provide some short-term relief, Compassus offers all this and more.
Contact Compassus Today for a Path to Hospice Care
At Compassus, our mission is to honor life and offer hope. We are a nationwide home health care provider and have provided high-quality care to countless families for years. To learn more about how we help people make informed decisions about end-of-life care, please contact us today at 833.380.9583 or reach out online.
We understand the importance of giving you and your family the best possible care. Our compassionate hospice team is here to help guide you on this path. Together we can make a difference when it comes to offering hope and honoring life during end-of-life care.