Care Moment: Edward Swindoll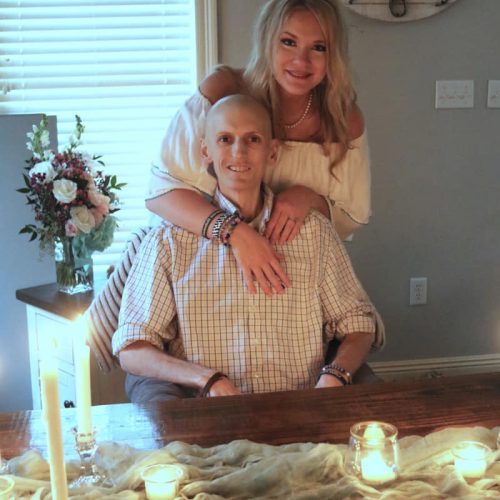 Every hospice journey is unique. One thing that remains constant in our patient and families journeys is our unwavering dedication to our  'Care for who I am' promise. For home hospice patient Edward Brent Swindoll and his wife Jennifer Anne, this promise came in the form of a Date Night thanks to our Hattiesburg, Mississippi team. From taking their kids to Chuck E. Cheese for a night of fun, to planning an intimate dinner with live music, candlelight and love–there was not one detail that was left out of the magical evening for Edward and Jennifer. "…one of the best nights we've ever had. It was so magical and beautiful. I haven't seen him smile so much in a long time. I could have sat there forever looking at him smiling back. It was truly a dream come true" said Jennifer.
Thank you to the entire Hattiesburg team for emulating the Compassus culture and thank you to Edward and Jennifer for allowing us the privilege and honor to be a small–and highly cherished part– of your journey.
To learn more about our location, click here.