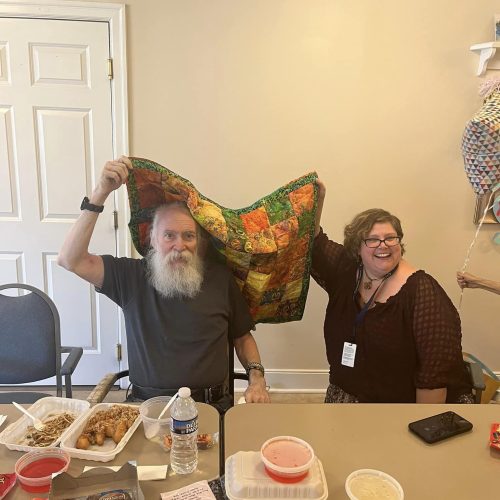 Our Compassus hospice program in Willingboro, New Jersey went above and beyond to make patient Rich Riggs feel truly special, dedicating the entire day to him. Rich was treated to all the things he loved most – Tandy Kakes, Twizzlers, and his favorite meal from Oriental Pearl, the restaurant he adores. Additionally, the team presented him with a specially crafted lap blanket as a thoughtful gift. Throughout the day, they spent quality time with Rich, engaging in heartfelt conversations about his life, cherished memories, and even his time spent in a band. They also discussed his love for the Beatles, immersing him in discussions that brought him joy and comfort.
From meaningful conversations to surrounding him with his favorite foods, the Compassus team in Willingboro, New Jersey truly excelled in making Rich feel special. We extend our heartfelt gratitude to the team for embodying our 'Care For Who I Am' culture and creating such a memorable experience for Rich Riggs.
To learn more about our location, click here.