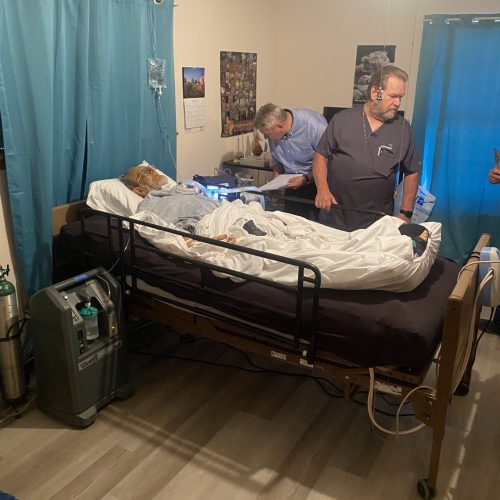 Our Houston, Texas hospice program faced an extraordinary challenge when they received a referral on Mr. Spiller. He was dependent on a ventilator and IV pressor and had a heartfelt end-of-life wish – to pass away at home, surrounded by family. The clinical team, understanding the complexity, engaged our medical director, and collaborated with the hospital's physician to devise a careful plan.
Logistics were intricate. They expedited a ventilator, ensuring Mr. Spiller's transition a day before his scheduled journey home. The dedicated team awaited Mr. Spiller's arrival at his home to provide immediate care. They even helped unite the family, as one of his brothers had transportation issues. The entire team stayed at the home all day until the patient passed later that afternoon. Mr. Spiller, surrounded by loved ones, expressed his love for his mother one last time with a simple "I love you." His mother, overwhelmed with gratitude, praised Compassus for "making the impossible, possible."
Compassus responded to this unique request, turning it into a heartwarming reality. The Compassus-Houston team showcased the remarkable impact of compassion and our 'Care for who I am' value. We were honored to be a part of Mr. Spiller's end of life journey. See our Houston, TX program here.