An Important Message from Our Chief Executive Officer
Our company is built on our commitment to providing compassionate, high-quality care and service to our patients and their families. Our reputation for providing this high standard of care and doing so in an ethical manner is what distinguishes Compassus from our competitors. Therefore, it is critical that we act with absolute integrity and transparency when conducting business on behalf of the company. To act with integrity means doing what you say you will do, doing the right thing even when no one is watching, for no other reason than it is the right thing. That very ethical foundation—do the right thing—is woven into each strategic imperative, business priority, operational initiative, and the vision the company seeks to achieve.
Through our behavior, we each brand Compassus with every daily interaction. Therefore, the Compassus code of ethical conduct provides direction to govern those interactions. Compassus and all of our colleagues must follow the code of ethical conduct with respect to all those with whom we interact, including patients and their families, regulatory agencies, colleagues, payers, and business partners. Colleagues have the individual responsibility and collective accountability to uphold the code of ethical conduct as the cornerstone of the Compassus Ethics and Compliance Program.
Our code of ethical conduct is based upon our shared core values of compassion, integrity, and excellence, which guide our actions. Adherence to our code is critical in achieving success through our six pillars of success.
Regulatory compliance
Colleagues and culture
Quality
Service excellence
Growth
Financial performance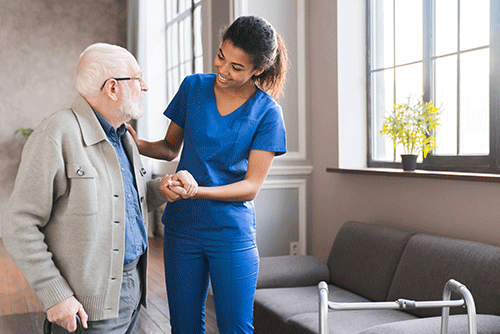 The healthcare industry is highly regulated; almost every activity, from ordering drugs to billing for services rendered, is covered by important rules and regulations, many of which have been adopted to safeguard the interests of beneficiaries in the Medicare and Medicaid programs. While the code will not address every situation, it provides guidance that will help ensure our work is done with integrity and in accordance with hospice ethics, applicable laws, rules, and regulations.
If you have questions about any part of our code, or if you encounter any situation that you believe may violate its provisions, you should immediately contact your supervisor or another leader. If you are not completely satisfied with the response of your supervisor or other leaders, you must promptly report your concerns to the Compliance and Ethics Department via email to compliance@compassus.com, or you can report a concern anonymously to the Compliance Line at 1-866-569-7193.
Please become thoroughly familiar with this code, as it is now your own. Your adherence to its spirit, as well as its specific provisions, is critical to our success. Please join me in committing to our code of ethical conduct.
David Grams
Chief Executive Officer