LANCASTER, Penn. – Compassus, a nationwide provider of integrated home-based care services, including hospice, co-hosted a "We Honor Veterans" pinning ceremony on July 31 with the Hamilton Arms Center to celebrate its Veteran patients. The ceremony was followed by an engaging community town hall, joined by U.S. Representative Lloyd Smucker from Pennsylvania's 11th congressional district.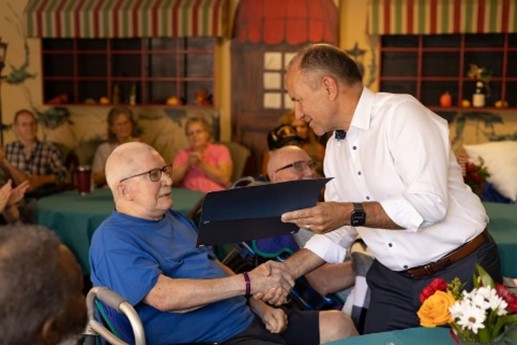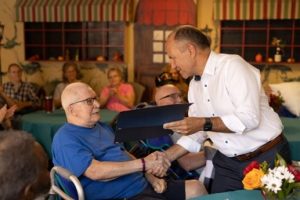 At the event, the families of six veteran patients were present to witness their loved ones being honored. Congressman Smucker took center stage to award each Veteran with a certificate.
Valerie Jefferson, Compassus area executive of clinical operations (ACO) for the Lancaster program and an Army Veteran herself, adorned each veteran with a commemorative pin. Two representatives from the "Patriotic Stitchers for Veterans," a local group of volunteer quilters, knitters and crocheters, presented each veteran with a blanket as a symbol of appreciation.
"We believe events like this capture Compassus' mission to advance well-being and honor quality of life for our veteran patients. The pinning ceremony not only honors their service but also serves as a reminder that they are an integral part of the Lancaster community," said ACO Valerie Jefferson.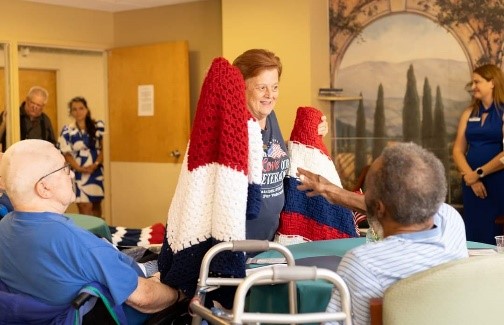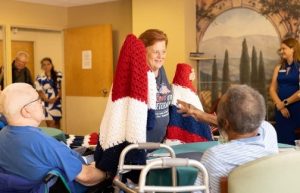 Following the ceremony, members of the post-acute health care community gathered for a collaborative town hall event titled "Partners in Post Acute Care: united to advance the well-being and quality of life of the communities we serve." During the session, attendees openly shared the challenges that post-acute care providers encounter with Congressman Smucker to discuss solutions looking forward.
For more information about hospice services or the event, reach out to the Compassus Lancaster program at 717-537-0644.