NASHVILLE, Tennessee— Compassus, a nationwide provider of integrated home-based care services, including hospice, palliative, home health and home infusion, earned both a Gold and Silver award in the McKnight's Excellence in Technology Awards.
The program is a joint production of McKnight's Long-Term Care News, McKnight's Senior Living and McKnight's Home Care. The long-running program honors providers that convey how technology has improved care and operations in their organizations. The competition included three divisions: Skilled Nursing, Senior Living and Home Care. Each division was divided into four categories.
In the Home Care division, Compassus earned Gold in the "Quality" category for its home health virtual care product. In 2021, Compassus launched a home health virtual care product to help patients better manage their conditions and stay out of the hospital when appropriate. With this virtual care model, at-risk patients receive education about disease progression and the tools to monitor their symptoms. Telehealth clinicians use this data to discuss changes in health status and intervene if necessary. The benefits included a 38% lower rehospitalization rate among patients receiving virtual care in 18 months. Compassus also earned Silver in the "Keep It Super Simple Category."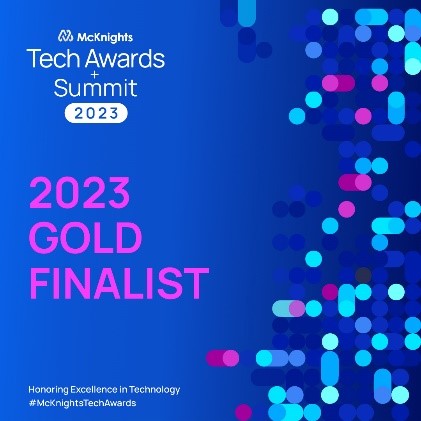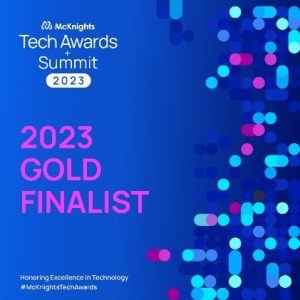 "At Compassus, we're always looking for ways to improve the lives of our patients and their families as well as our team members. Our technology enabled solutions provide the right care at the right time for our patients and improve clinical outcomes," explains Jason Grant, chief information officer at Compassus. "This telehealth solution enables us to serve more patients by reducing travel time and increasing clinical time, and we appreciate the recognition of our efforts."
"Each year, we are excited to see, recognize and share examples of how technology is being used in big and small ways to improve the lives of older adults and those who care for them," said McKnight's Editorial Director John O'Connor.
Nominations were judged by an external panel of industry experts. Winners were celebrated Sept. 20 at a virtual event and Oct. 2 at a live event in Denver. The awards were held in conjunction with tech-themed educational webinars at the McKnight's Tech Summit. To see the full list of winners, and for more information about the program, visit mcknightstechawards.com.
For more information about Compassus and its care services, visit compassus.com.