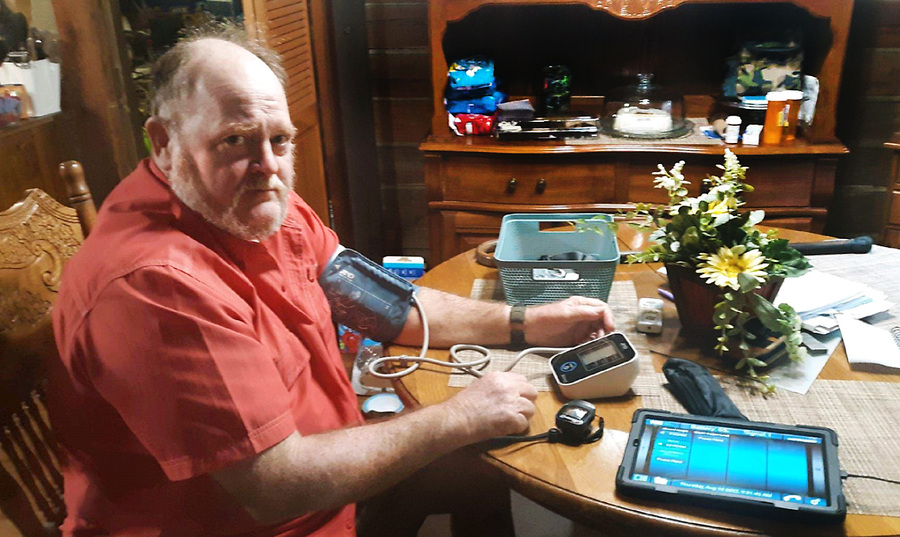 Compassus patient Richard Frieze, 68, who was using telehealth services, was admitted for triple bypass surgery on July 19. He returned home a few days later and resumed his telehealth services on July 25.
Two days later, Richard started taking his daily vital signs through the telehealth equipment. Upon taking his vitals, the system alerted his telehealth nurse that his oxygen level was very low – 85 percent. The telehealth nurse called Richard to check-in. He stated that he was not feeling well but could not precisely describe what he was feeling.
Through a quick conversation, the telehealth nurse talked Richard through some breathing exercises to improve his oxygen until he made it to the emergency room. The doctors discovered he was experiencing a blood clot in his lungs as a complication of the recent bypass surgery.
If Richard had not used the telehealth equipment to monitor his oxygen levels, he and his family would not have quickly called 911. It could have been too late. Telehealth saved his life that day.
Richard returned home and resumed his telehealth care on August 5. The latest note from his telehealth nurse stated that he is feeling much better and getting stronger every day.