Home health program awarded for commitment to quality, service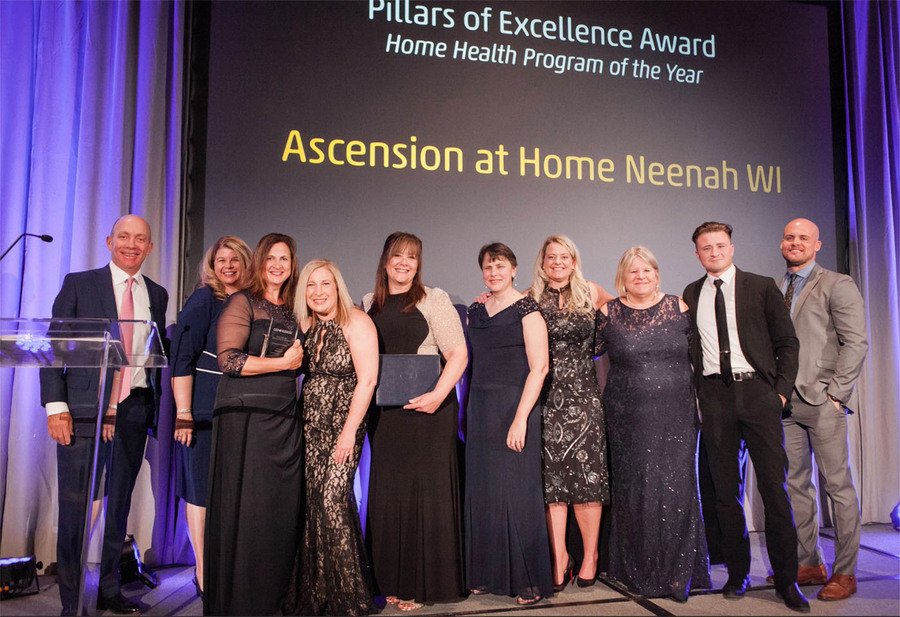 Home health program awarded for commitment to quality, service
The Ascension at Home program serving Neenah has earned the distinguished title of Compassus Home Health Program of the Year for 2022. Ascension at Home is part of the Compassus family. Together they offer home health, infusion therapy, palliative and hospice care in 200 locations across 30 states.
The Neenah home health program outperformed its Compassus home health peers throughout the country in six Pillars of Success categories including regulatory compliance, culture, quality care, service excellence, expanding access to service and fiscal responsibility.
Compassus established its Pillars of Success program to unite the company's locations throughout the country with a common service vision based on measurable goals that drive each program to improve the quality of care for patients.
"Receiving the Program of the Year award is a testament to the Neenah team's commitment to a culture of quality," said Kurt Baumgartel, Compassus executive vice president, home-based care. "With an emphasis on colleague development and patient outcomes, they've exceeded rigorous standards for service excellence and set an example for superior home health care."
"The Program of the Year award is an honor. It affirms the work we've done to ensure we're creating the best possible experience for our patients, families and referral sources," said Neenah Executive Director Brenda Lefeber. "I'm proud to work with such dedicated individuals and feel inspired by the impact we have on the communities we serve."
The local home health program serves patients and families in Brown, Calumet, Fond du Lac, Greenlake, Manitowoc, Marquette, Outagamie, Waupaca, Waushara and Winnebago. For more information, visit the Neenah location page on ascensionathome.com or call 205-884-7202.