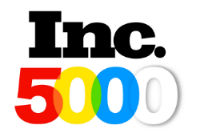 A Brentwood-based private equity consulting firm led 26 Williamson County companies onto this year's Inc. 5000 index.
The Greater Nashville area landed an impressive 70 of Tennessee's 120 fast-growth businesses ranked on the 2021 Inc. 5000 list, and Williamson County alone contributed 37 percent of them. Among the 200 fastest growing companies and outranking 97 percent of the list, Brentwood-based BluWave LP came in at No. 127, trailing only one other Middle Tennessee company: Nashville-based Upperline Health (No. 90).
Financial services proved dominant among Williamson County's ranking firms as the area's two nexthighest companies on the list were Andra Partners and Wesley Financial Group, both located in Franklin; the former saw 1,315 percent growth while the latter grew by 1,100 percent. Of Middle Tennessee's top ten fastest-growing, listed companies, five are Williamson County entities including Spring Hill's Groove Life (No. 466) and Brentwood's FreightWise (663)—the latter having ranked second-fastest in growth nationally as of 2019.
Third overall statewide, BluWave achieved a three-year revenue growth rate of 3,157 percent from 2017 to 2020, and since it was founded locally by CEO and former private equity partner Sean Mooney, it represents organic growth that some are touting as indicative of the local economy diversifying. Mooney was a partner and investment committee member at SFW Capital Partners in New York for more than eight years before moving to Tennessee and establishing BluWave based on his industry-insider knowledge of what private equity firms' needs. As such, BluWave connects those firms to third-party value creation and due diligence resources.
BluWave and FreightWise are merely the top two of the fifteen Brentwood companies to rank on the list, nine of which operate in the Maryland Farms area.
By itself, Maryland Way—called Church Street East on the eastern side of Interstate 65—and its offshoots account for American Physician Partners (No. 1,805), an emergency care facility between Polaris Hospital and Williamsburg Estates; Virtue Capital Management (No. 2,275) just north of the Maryland Farms YMCA; enfoPoint Solutions (No. 2,649), a cybersecurity firm just east of the interstate; Ncontracts (No. 3,196) neighboring enfoPoint; Senior Solutions Home Care (No. 3,783), a home healthcare service provider just northwest of Williamsburg Estates; Perimeter Security Partners (No. 3,290), a security system installer across the street from Courtyard Marriott of Nashville and Brentwood; Vaco Nashville (No. 4,460), a human resources firm between the Kiddie Academy of Brentwood and Brentwood Church of Christ; 5by5 (No. 4,534), a marketing agency across from the Brentwood Police Department; and FC Compassus (No. 4,910), a corporate office near Homewood Suites by Hilton.
Northeast of the Maryland Farms area across the junction of I-65 interchange, Old Hickory Boulevard also hosts three more of Brentwood's hefty Inc. 5000 cohort. Marketing agency LSM (No. 2,992) nests within the Seven Springs Development just off Old Hickory Boulevard. Software company DBSync (No.3,168) and mental health service provider CenterPointe Behavioral Health System (4,987) flank opposite sides of the major thoroughfare as well.
Web design and marketing logistics firm JLB (No. 3,930) operates from the Westgate Commons development off Moores Lane.
Franklin contends formidably with Brentwood with ten of its own monuments to rapid, corporate growth, eight behind the financial services duo of Andra and Wesley Financial. The smaller coterie of fastest-growing companies in Cool Springs appear to be slightly outpacing those of Maryland Farms with Premiere Book Group (No. 1,788), a marketing firm in the publishing space off Carothers Parkway near Carlock Volkswagen of Cool Springs; CarSaver (No. 1,877), a corporate office next to the Franklin Marriott in the cranny of Carothers and Cool Springs Boulevard; D1 Training, a fitness center off Mallory Lane across Spencer Creek from DICK'S Sporting Goods; Petra Coach (No. 4,653), also on Mallory Lane just south of Whole Foods Market; and EnableComp (No. 4,770), an accounting agency on Mallory Station Road near its intersection with Mallory Lane.
Back to Nature (No. 1,877), a retail producer for various brands including Wise Owl Outfitters, and Michael Hyatt & Company (No. 4,068), a business solutions provider, are also both based in Franklin.
Located on Locke Avenue off Columbia Pike in Spring Hill, Groove Life outpaced most with 1,033 percent growth in the last three years selling flexible and durable wedding rings despite having only been founded little more than four years ago.
The story originally published on the Brentwood Homepage, August, 18, 2021.