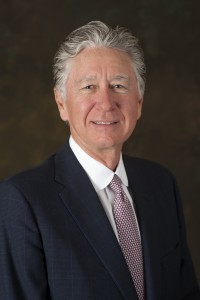 In his interview with Home Health Care News, Chairman and CEO Jim Deal explains how Compassus' diverse care portfolio and cross-continuum partnerships make the company a shoo-in to deliver a full spectrum of post-acute care services in the home. "We've learned that we can use new tools and approaches to provide care in the home at a higher level of intensity, whether you think about skilled nursing care at home or hospital-at-home," Deal said. Read on to learn how Compassus is positioning itself to move into higher levels of post-acute care in the future. 
This article was originally published by Home Health Care News.
Compassus has long solidified its spot in the increasingly crowded hospice field.
But as the company continues to move forward, it's positioning itself as an all-around post-acute care provider, with the core of its model being home-based care.
"Historically, we've been primarily a hospice company, but I think what we've learned in hospice care is easily transferable to home health care," Jim Deal, CEO of Compassus, told Home Health Care News. "We know and believe that post-acute care is, unfortunately, not very well coordinated."
With this in mind, Deal believes Compassus' value as a company is its array of services. Running multiple business lines allows the company to be adaptable when it comes to delivering care, an important advantage as payers and referral sources seek partners with longitudinal care capabilities.
"We can provide care for patients at the right level, in the right setting and at the right time," said Deal, who began his career as a hospital CEO and regional executive at an investor-owned acute care company.
Nashville, Tennessee-based Compassus offers home health care services, plus infusion therapy, palliative care and hospice care. The company served 129,500 patients in 2020, operating across 30 states.
Contextually, that scale made Compassus the seventh-largest hospice provider in the nation last year, according to LexisNexis Risk Solutions. Launching de novos has been a key part of the provider's growth strategy, with one of its newest locations coming in Wilkes-Barre, Pennsylvania.
Compassus is also a founding member of Moving Health Home, a coalition formed to advance all sorts of home-based care, including hospital-at-home models.
"The goals of Moving Health Home align with how Compassus is innovating home-based care delivery and transforming the future of health care," Deal said in April. "We know receiving care at home is the preference of most patients, results in higher quality and patient and family satisfaction, and lowers overall cost."
Private equity firm Towerbrook Capital Partners and health system Ascension Health teamed up to secure an ownership stake in Compassus in October 2019.
Controlling health outcomes
As a home-based care provider, having a full continuum of post-acute care services — and more — has been integral in helping Compassus control adverse health outcomes.
"Making that transition from one level of care to the next level of care can be a time of risk for patients," Deal told HHCN. "It can be the time when they either get misplaced in the wrong level of care or where there's a lack of communication between one provider and another. Both of these things can result in a lower quality of care than the patient deserves."
Compassus has taken steps to expand beyond the traditional post-acute care landscape as well. Such efforts include partnering with non-medical home care organization Synergy HomeCare earlier this year.
Synergy is a Gilbert, Arizona-based non-medical home care franchise that operates roughly 170 franchise locations nationwide.
"We find our patients, in many cases, require assistance with everyday activities, and we were delighted to find a partner at the national level that overlaps so well with our programs," Deal said of the cross-continuum partnership.
One of Compassus' most recent initiatives to improve care for patients and families came last week, when it announced a new partnership with technology company Empathy. The goal of the partnership is to help the families of deceased patients navigate the logistical intricacies of a loved one's passing.
"Providing a full range of services dramatically enhances the patient experience," Deal emphasized.
In addition to partnerships Compassus has taken several other approaches to improve its quality of care. That includes making investments in tools that help the provider better measure the quality of care it is providing. That could be better tracking the time from referral to an assessment, or more efficiently tracking the time from an assessment to the start of care.
Keeping track of this information — plus other patient data — allows Compassus to be more objective and methodical, according to Deal.
"It's hard to compare one patient's course of care to another patient's course of care. It's hard to compare one of our offices to another to determine how we're doing," he said. "Most importantly, unless we measure quality in an objective way, there's no way to know how to improve quality of care — or if we are even improving."
Blazing new trails
Ultimately, Deal believes that offering comprehensive care services has propelled Compassus to where it is today. It has likewise played a major role in the company's ability to form partnerships with health systems and hospitals, he noted.
"One of our biggest, most important strategies is to partner with health systems," Deal said. "As we enter into relationships with these health systems, it gives us a clear advantage to bring an entire suite of post-acute care services to the table. They don't have to work with a hospice company, then separately work with the home health company or palliative care company."
Currently, about two-thirds of Compassus' business is hospice care, with one-third coming from home health care.
Some years from now, this might look different, however. The public health emergency has affirmed the home as a vital care setting for all sorts of services, from in-home testing and labs, to at-home cancer treatment and beyond.
For Compassus, the rise of "the home" has forced its leadership team to consider the possibility of providing higher-acuity services in the future.
"We've learned that we can use new tools and approaches to provide care in the home at a higher level of intensity, whether you think about skilled nursing care at home or hospital-at-home," Deal said.
The U.S. Centers for Medicare & Medicaid Services (CMS) rolled out a temporary waiver to allow for acute care at home last November in response to the COVID-19 emergency. Many hospital-at-home stakeholders, though, anticipate the waiver will become permanent.
And while hospital-at-home may be in Compassus' future, there are other home-based care powerhouses that have worked to make it a big part of their present. Amedisys Inc. (Nasdaq: AMED) recently announced plans to acquire hospital-at-home pioneer Contessa Health for $250 million, for instance.
"We're taking home health to new places," Amedisys Chairman and CEO Paul Kusserow previously told HHCN. "That's always been our ambition. I know it seems a little arrogant, but I believe this acquisition shows how we're continuing to find new places to drive care in the home, to drive aging in place."
With its diverse care portfolio and cross-continuum partnerships, Compassus has a natural head start on any hospital-at-home plans. Acute care in the home requires a combination of specialities and disciplines — something that Compassus already has.
"A year and a half ago, people thought this was the way of the future," Deal said. "Last year, we learned that those things here — now. Our footprint positions us to move into those levels of services as we move forward."