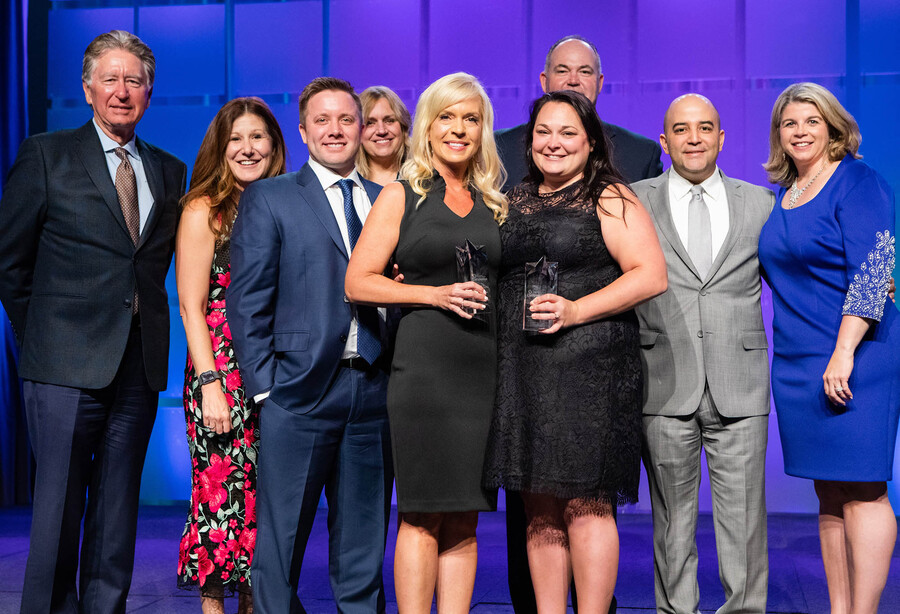 WEST BRANCH, Mich. –  The Compassus hospice program serving 18 counties in Northern Michigan earned the distinguished title of Circle of Excellence Program of the Year at Compassus' annual Pillars of Excellence awards ceremony last month. The Northern Michigan program outperformed more than 150 Compassus locations throughout the country in six Pillars of Success categories including regulatory compliance, colleagues and culture, quality care, service excellence, expanding access to service and fiscal responsibility.
Compassus established its Pillars of Success program to unite the company's 150-plus locations across 29 states in a common service vision based on measurable goals driving each program to improve the quality of care for hospice patients.
"Achieving the Circle of Excellence award recognizes the achievement of Northern Michigan as the highest-performing program in our organization over the past year. This recognition serves as a testament to the dedicated leadership and tireless commitment to our rigorous quality standards by all the members of this team," said Dr. Kurt Merkelz, senior vice president and chief medical officer for Compassus. "They are a shining example of our the Compassus commitment to prioritizing service and quality to ensure we deliver superior hospice care to meet the medical, emotional and spiritual needs of patients and families."
"As one of the largest hospice providers in the country, Compassus is committed to excellence and aims to set the standard of care for all hospice providers. Receiving the Circle of Excellence Program of the Year award is so meaningful because it's a tangible representation of the impact we are having on patients and families in Northern Michigan. I am incredibly proud of the care our colleagues and volunteers provide every day to those who trust us with their care," said Northern Michigan Area Director of Clinical Operations Nicole Neubecker.
The local hospice program serves patients and families in Alcona, Alpena, Antrim, Arenac, Bay, Charlevoix, Cheboygan, Crawford, Emmet, Gladwin, Iosco, Kalkaska, Montmorency, Ogemaw, Oscoda, Otsego, Presque Isle and Roscommon counties in Northern Michigan. For more information about local hospice care, visit compassus.com/michigan.