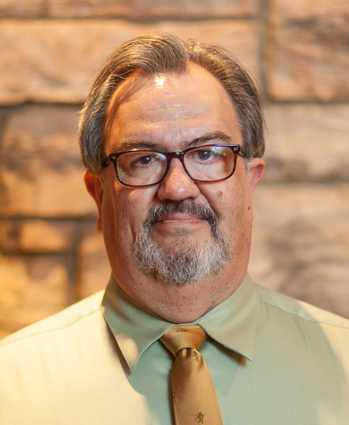 CEDAR FALLS, Iowa – Matthew Ulven, MD, associate medical director of the Compassus hospice program in Cedar Falls serving 12 counties throughout northeast Iowa, recently received his hospice medical director certification conferred by the Hospice Medical Director Certification Board.
Dr. Ulven has more than 27 years of medical practice experience and is board certified in family medicine. In his role as medical director, he provides patients and their families with a comprehensive care plan, ensures patients' wishes are honored and makes certain care goals are achieved. He leads an interdisciplinary team of nurses, hospice aides, social workers, chaplains and volunteers to meet the physical, emotional and spiritual needs of patients wherever they call home.
 "To provide the highest level of hospice care to our patients, it is imperative we continue to challenge ourselves and our peers to stay engaged with industry standards and developments," said Dr. Ulven. "I am fortunate to be part of a team that values professional development and sees its impact on quality of care."
The HMDCB certification is intended for licensed physicians who provide hospice care and those who currently serve as a hospice medical director. The examination assesses a physician's knowledge and ability to perform the role of a hospice medical director, including regulatory, administrative, legal, ethical competencies and clinical skills.
Compassus – Cedar Falls provides high-quality and compassionate hospice care to improve quality of life for patients facing a life-limiting illness and their families. The program serves patients and families in Blackhawk, Buchanan, Northern Benton, Fayette, Bremer, Butler, Grundy, Hardin, Marshall, Mid-Northwest Tama, Delaware, and Clayton counties. For more information about its services, please visit our Cedar Falls page or call 319-209-9210.