Honoring Veterans: navy's Birthday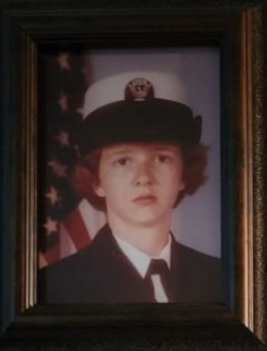 On October 13th, we celebrate the U.S. Navy's birthday, acknowledging the sacrifices of our past and present soldiers. Donita Burke, Traveling Registered Nurse at Compassus, is a Navy Veteran who shares how these two sides of her life have shaped who she is today.
"I have been with Compassus for three years. In the last year, I have been part of the newly created internal traveling nurse program. What motivates me at work is making a difference in someone's last days. Oddly enough, I never imagined myself as a nurse since my job in the Navy was a far cry from that.
"I come from a family that has many people who have served. My father joined the military at 17 years old and served during the Vietnam war. He served for 20 years and has been retired since the age of 37. He was on board a ship most of my life.
"My half-brother served in the Navy for 10 years and spent most of his time in Japan. I have a brother-in-law who served 20 years in the Navy. Currently, I have a nephew in the Navy and a nephew in the Marines. Two of my own sons served in the Army, with my oldest serving in Iraq.  We are a family that loves our country and believes in fighting to keep our freedoms.
"The day I turned 18, I joined the military. I served for 10 years during the Cold War and Desert Storm tracking submarines. The biggest lesson I learned while serving was the meaning of teamwork. You need to trust the people around you to have your back. It's not about race, sex, religion, culture or even age.  Everyone comes to the table equally.
"What I want people to know about what it's like to serve in the Navy is, above everything else, you are there to serve your country. That means making sacrifices. It doesn't matter what day, what holiday, if it's a birth or a death and it doesn't matter the time of day.
"I believe others can support our servicemen and women with something as simple as saying, 'Thank you for your service.' It means the world. Let them tell their stories. Listen. If you are a Veteran, reach out and volunteer to be with other Veterans. They're more likely to talk with someone who understands that lifestyle. Educate your family and friends on how VA benefits can help those Veterans at the end of life.
"I think Compassus is making great strides to recognize the patients and staff who have served. I've been part of some ceremonies to recognize our Veterans in nursing homes. I get very excited to find out when I have a Veteran patient. The stories I've heard, knowing at times I have been in their shoes, and being able to be there for them so that they aren't alone is always my greatest honor."
Donita Burke, Traveling Registered Nurse, Navy Veteran.