Care Moment: Michael Tanner
Michael Tanner's journey began as a soldier in the Marine Corps, where he served a tour in Afghanistan with honor and dedication. Michael's service to his country showcased his commitment to protecting others, a value he would carry with him throughout his life.
After leaving the military, Michael chose a new path but continued to follow his passion for helping others. He became a registered nurse, a profession that suited his caring nature perfectly. Michael's transition from a soldier to a healer demonstrated the versatility of his character and his unwavering commitment to service. In 2021, life presented Michael with a new challenge, a diagnosis of Glioblastoma, a severe form of brain cancer. However, Michael refused to let this diagnosis define him. Instead, he saw it as another hurdle to conquer. With unwavering determination, he faced every medical appointment with a smile and a sense of humor that made even the doctors laugh. He stayed busy baking for others at the hospital, doing projects around the house, and spending time with his wife.
When Michael and his family turned to our Compassus hospice program serving Casa Grande, Arizona, little did they know that the exceptional physical and emotional care Michael received would extend beyond his final moments, as they continue to provide bereavement support for his wife and diapers and gifts for their unborn daughter. "I can't say enough good things about this company" his wife Alexa said, "because of Compassus, Michael got to pass the way he wanted to, which was peacefully in his sleep."
Thank you to the Tanner family for allowing us the honor to serve as a chosen caregiver and the privilege to care for Michael as if he were one of our own family members. And thank you to the entire Casa Grande team for extending our 'Care for who I am' philosophy with the entire Tanner family including baby girl Tanner. As we remember this remarkable man, let us be inspired to carry his legacy of love and compassion forward in our own lives.
To learn more about our Casa Grande, Arizona program click here.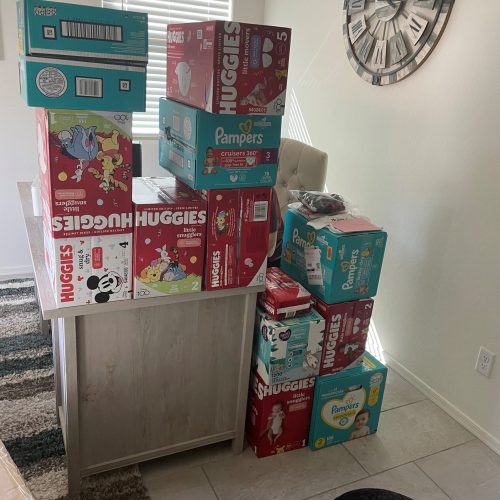 At Compassus, our value is in the compassion and expertise of our teams, which act as an extension of patients' existing care teams. We believe everyone who interacts with us should experience our individualized Care for who I am philosophy, from the care services we provide to patients and families to how we interact with our partners and one another.